By Hughie Southon
David Moyes in looking at the match against Wolves tomorrow (Sat) has been discussing the season as a whole and re-explaining a scenario he has developed in the past.
The manager has repeated his comments from a couple of weeks ago that we can't be moving upwards all the time and that it takes time to stay towards the top.
Sadly, he failed to explain how after two hugely successful seasons we have in fact gone so far backwards that we are bang in the middle of the relegation issues.
And given he has claimed the R word wasn't in his mind at an earlier stage in the season it becomes harder and harder to comprehend quite what is going inside his head.
At the pre-match presser for the game against Wolves he was keen to make some of the same points again as he looks for a win over the midlands outfit.
He said: " I said at the start when I came in here that it's not a one-way [direction] you can just keep going up all the time.
It's very, very difficult to do that. And that's when you need a bit of patience. You need people to stick with you when it's not quite so good."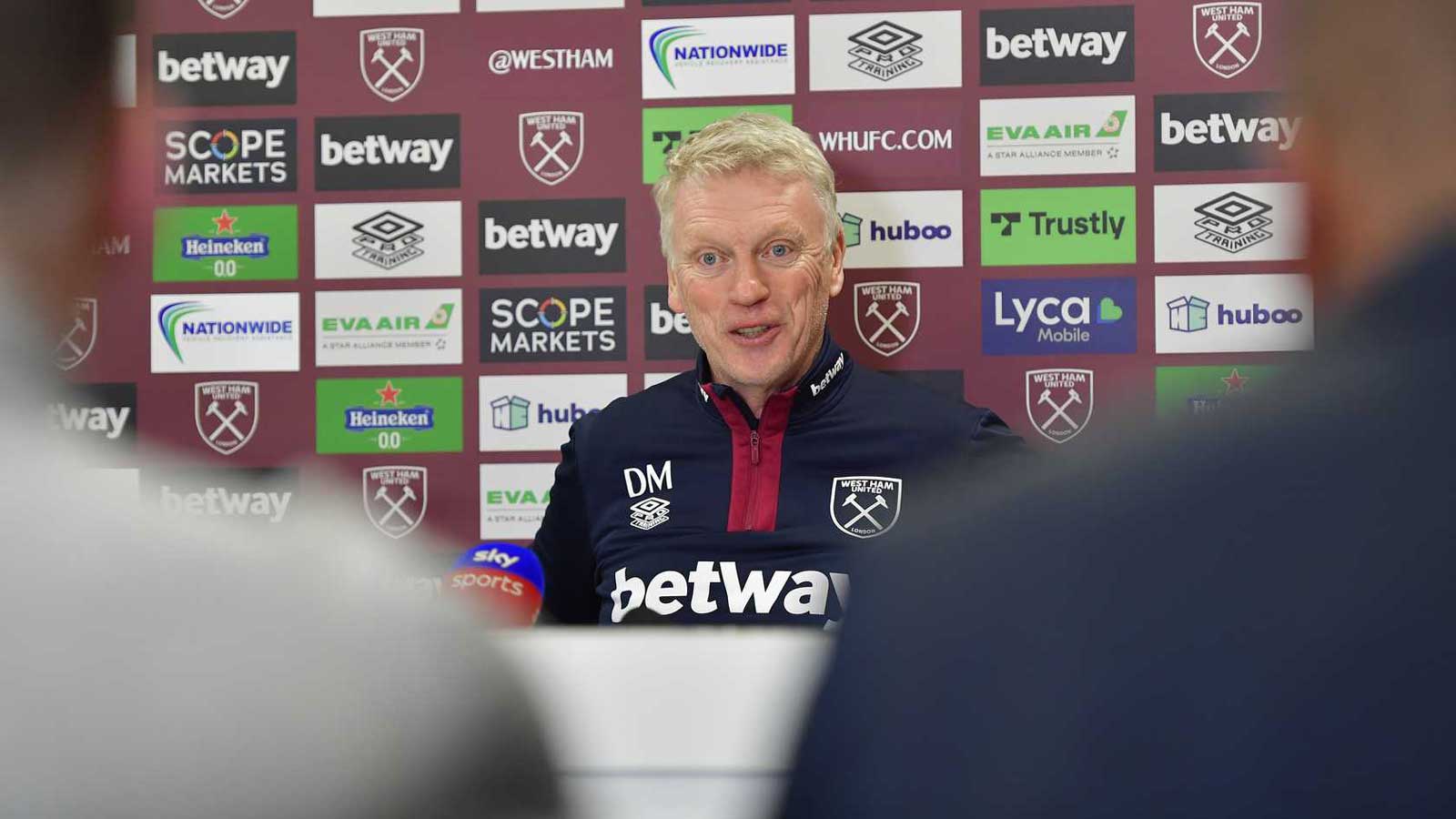 As indicated by CandH during the week it remains possible that a new arrival MAY help the situation although he pointed out: "We said we would probably do much more business in the summer [than in this window].
We might try and do something in January if the right player becomes available. But at the moment we're going with what we've got.
For clubs like West Ham, even like my time at Everton, when you're trying to bring in players and grow the club it can take a bit of time.
And I have to say that's just the way it is. I think when you're building unless you get so much money you can go and buy everything you need every year and every window you [need that time].
When you're not a club like that you need to build a team and then it goes stage by stage. We've had two really good years but we are just finding it a bit tougher this season."
Sadly, we have been here before with him and 15 points from 18 games is where we are right now.
He might be right about an inability to go up and up but the stats remain entirely unacceptable and what's this about it being not QUITE so good! Hmmm.