By Simon Leyland
David Moyes is talking huge numbers should Declan Rice kleave as expected this summer without putting a precise figure on the captain.
Following his towering performance against Newcastle yesterday, BBC News have report David Moyes as saying:  "Declan Rice will command a fee which will not just smash the British record but "blow it out of the water." 
Only last week Chelski signed the Benfica midfielder Enzo Fernandez for a mind boggling £107 million making him the most expensive Premier League signing ever, despite only making 29 appearances!.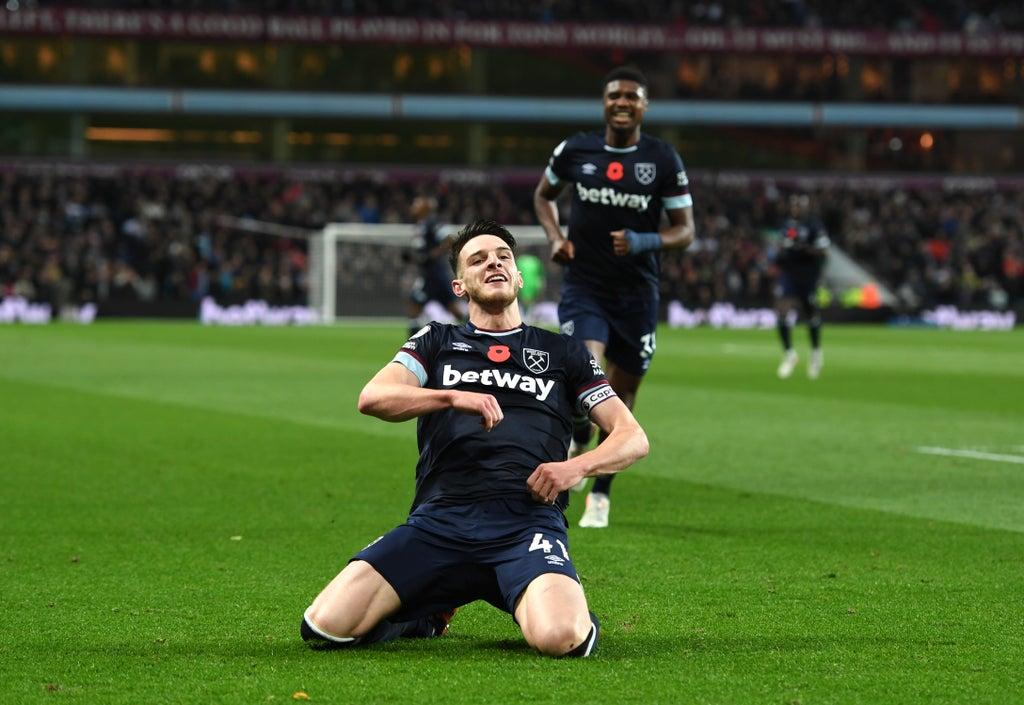 England midfielder Rice, 24, has played 224 times for the Hammers since his 2017 debut and now captains the club but will Chelsea be in a position to pay it – wait and see time..
"Undoubtedly Declan is going to be a top player," said Moyes.
"He'll be a British transfer record if he ever leaves West Ham."
Rice, who joined the Hammers youth set-up in 2014,as we know only has 18 months left on his contract and has reportedly turned down new deals.
It seems odds on that he is on his way although Moyes' last comment on things that the club would fight tooth and nail to keep him at West Ham so the tune seems to be changing – at least ever so slightly.
Asked after Saturday's 1-1 Premier League draw with Newcastle if Rice's departure was inevitable, Moyes said:  "I hope it's not. I hope he sees his time here."
Sadly, as reported elsewhere on the site, it is more than likely that he will be off to the Gooners in the summer. If we do get a Kings ransom for him , I just hope that for once, it is spent wisely.
I understand that Benni McCarthy has a brother….Don`t even think about it Moyes !