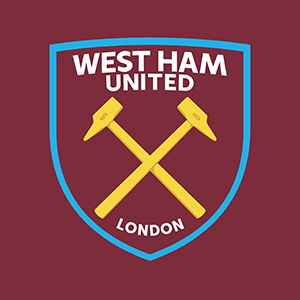 West Ham have this morning announced that the  independent supporter poll, conducted by SMG YouGov, shows that fans have voted in favour of adopting the Club's updated crest design.
In a statement on the official site at www.whufc.com they annouce: "Of the two supporter polls, SMG YouGov reported that 77% of fans were supportive of evolving the Club's crest
" The Club therefore had a clear mandate for change. When presented with the new crest's design, 72% of West Ham fans who support change, also voted to adopt the new crest design.
SMG YouGov's report confirmed that the second stage of the process attracted new respondents and new opinions, while the results showed that an overall 56% majority of fans voted yes, in clear support of adopting the new crest.
Almost 10,000 West Ham fans completed the crest consultation survey and SMG YouGov's Managing Director, Frank Saez, commented: "This represents a credible and robust sample of the total supporter base. The results provided to West Ham clearly state that the new crest is supported by the majority of fans.
"This concludes one of the most thorough supporter consultation processes ever conducted by a Premier League club with regards to a new crest.
"Our findings show that respondents who engaged in the Club's extensive research and thought processes from initial consultation were overwhelmingly more positive than those who had begun the process afresh in this, the latter stage."