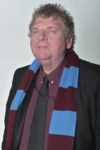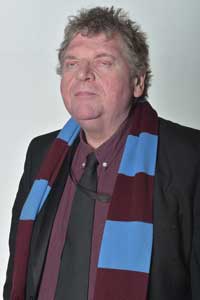 Blind Hammer makes a blog return to support Moyes in his Striker hunt.

David Moyes has received criticism, given Antonio's fragility and Yarmolenko's injury, for not lurching out to grab a striker during the January window.
In contrast I have cheered from the roof top his refusal to yet again drive West Ham down the blind alley of wasting money in wages and agent fees.
It is difficult to think of any other club who have wasted so much money. This failed strategy that have been endemic for so long at our club but memories are surprisingly short.
The record of West Ham wasting money on loans and low cost striker recruits is truly appalling. Believe it or not West Ham have signed 48 strikers since 2010 and most of them you would struggle to recall.
Think about that, on average West Ham have signed nearly 5 strikers a season since 2010. This is a colossal and scandalous waste of money.
Even Moyes was drawn into this when he signed Jordan Hugill in his first stint. Moyes is intelligent enough not to repeat the mistake. There is absolutely no future in adding to the list of failures because of pressure from fans.

I offer the below to jog some memories of what a lousy strategy this is.
Winter Transfer Deals
Mido (Loan from Middlesbrough, February 2010)
Ilan (Free from Saint-Etienne, February 2010)
Benni McCarthy (Undisclosed from Blackburn Rovers, February 2010)
Robbie Keane (Loan from Tottenham Hotspur, January 2011)
Joe Dixon (Unattached, January 2012)
Marouane Chamakh (Loan from Arsenal, January 2013)
Wellington Paulista (Loan from Cruzeiro, January 2013)
Sean Maguire (Undisclosed from Waterford United, January 2013)
Marco Borriello (Loan from Roma, January 2014)
Jaanai Gordon (Undisclosed from Peterborough United, January 2014)
Nene (Unattached, February 2015)
Emmanuel Emenike (Loan from Fenerbahce, January 2016)
Jordan Hugill (£10m from Preston North End, January 2018)
Mesaque Dju (Free from Benfica, January 2019)
Summer Deals
Frederic Piquionne (Undisclosed from Lyon, July 2010)
Victor Obinna (Loan from Internazionale, August 2010)
Pablo Barrera (£4m from Pumas UNAM, July 2010)
Brian Montenegro (Loan from Deportivo Maldonado, August 2011)
Modibo Maiga (£4.7m from Sochaux, July 2012) 
Mladen Petric (Unattached, September 2013)
Mauro Zarate (Undisclosed from Velez Sarsfield, May 2014) 
Nikica Jelavic (£3m from Hull City, September 2015) 
Luka Belic (Free from OFK Beograd, September 2015)
Ashley Fletcher (Free from Manchester United, July 2016)
Simone Zaza (Loan from Juventus, August 2016)
Jonathan Calleri (Loan from Deportivo Maldonado, August 2016)
Lucas Perez (£4m from Arsenal, August 2018)
Albian Ajeti (£8m from Basel, August 2019)

Admittedly not every striker we have signed has been a flop, Carlton Cole and Nicky Maynard achieved some success. Yet Maynard, a a fine player at Championship level, was never a Premier League player. which leaves Cole as the sole standard bearer for this genreally failed approach.

In contrast where we have recruited well we have had to pay serious money. Jarrod Bowen (£20m clearly represents value despite his recent dip in form whilst Marko Arnautovic (£24m eventually delivered for us and we recouped his fee on his departure.
So the evidence is that with limited resources the worst possible approach is to waste money on a revolving door of low cost strikers who offer little or no value to the club. We need to trust in Moyes' judgement in avoiding the panic recruitments and buys of the past. window.
More power to Moye's elbow. He will recruit only when players we need are and can afford are available. He needs to break West Ham's long held tradition of gambling on low cost panic buys.