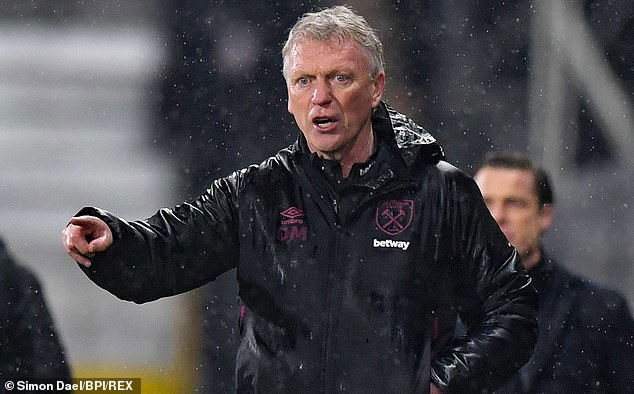 Manager David Moyes is fully aware that he says things that many don't want to hear.
That's just as well in a social media world when there are clearly many Twitter managers better than him despite never have been there and done it!
Still there you go it's the bizarre world we live in when everybody knows better than everybody  else, the last word is incredibly important  and Sharon and Bert operate under some singularly unfunny avatar with self believed wisdom.
Moyes, meanwhile, has been managing for going on 23 years and understands all aspects of the game and its surrounds – notably fan, player and board attitudes and reaction.
And he has been addressing the issue of saying things people don't want to hear – such as early instability at a club when a new man first takes over.
Having saved the club from relegation twice and now flying high his views are a little more than important!
Speaking at https://www.whufc.com/news/articles/2021/february/13-february/david-moyes-i-want-west-ham-perform-consistently-level he said: "I have been in this situation before and I've tried to explain, and sometimes people don't want to hear, that you can have a good season and then you can have a bad season and that happened at the start [at Everton].
"What you want is a level of stability in your team and I think that we've taken more points this season compared to after the same number of games last season (39 compared to 23 from 23 games) than any other Premier League club.
"In some ways, it's probably too big a spike, so somewhere along the line we have to get consistency and a level. I hope it's the level we're at the moment, and I hope we keep it.
"The players know what I want and what I expect, but that's for the dressing room and nobody else!"