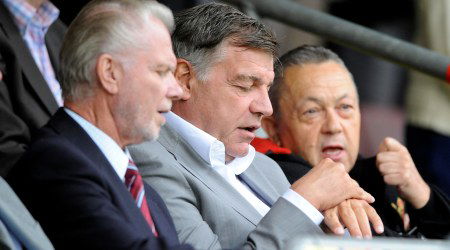 David Sullivan and David Gold's practice of leaving manager contract negotiations until the end of the season could see them involved in complicated talks should they opt to offer the manager a new deal.
ClaretandHugh has revealed previously  that  several factors will affect the decision on whether Sam Allardyce will be invited to stay on as club boss.
These  include not only final league position, but the team's performance in the FA Cup, the continuation of attacking football and fan satisfaction.
However, whilst the board's agenda is well known, there are always two sides to talks as is being shown in the Winston Reid saga.
So this will not be a case of West Ham's owners making an offer and the manager gleefully accepting, should that be how it works out.
Sam Allardyce – who employs Mark Curtis as his agent – was the world's 13th best paid manager when the last survey was done – which points to the tough negotiating stance his side invariably adopts.
Currently he's believed to be on a contract worth £2.9 million a year including bonuses and should he fulfill all the criteria clearly being demanded of him, a hefty rise could be sought.
Thus some serious wheeling and dealing is in the pipeline with an additional issue being the possibility of the board wanting him to accept a one year rolling contract even if they accept his demands.
This is very much a two way street and with many variables thrown in along the way nobody should see anything as a 'given.'
Indeed David Sullivan – when questioned directly on the subject by Sky News – declared: "Well, Sam could be manager of Manchester United couldn't he?"
It was presumably said in jest but he was clearly making what be believes is a point about nothing ever being as straightforward as it may seem"