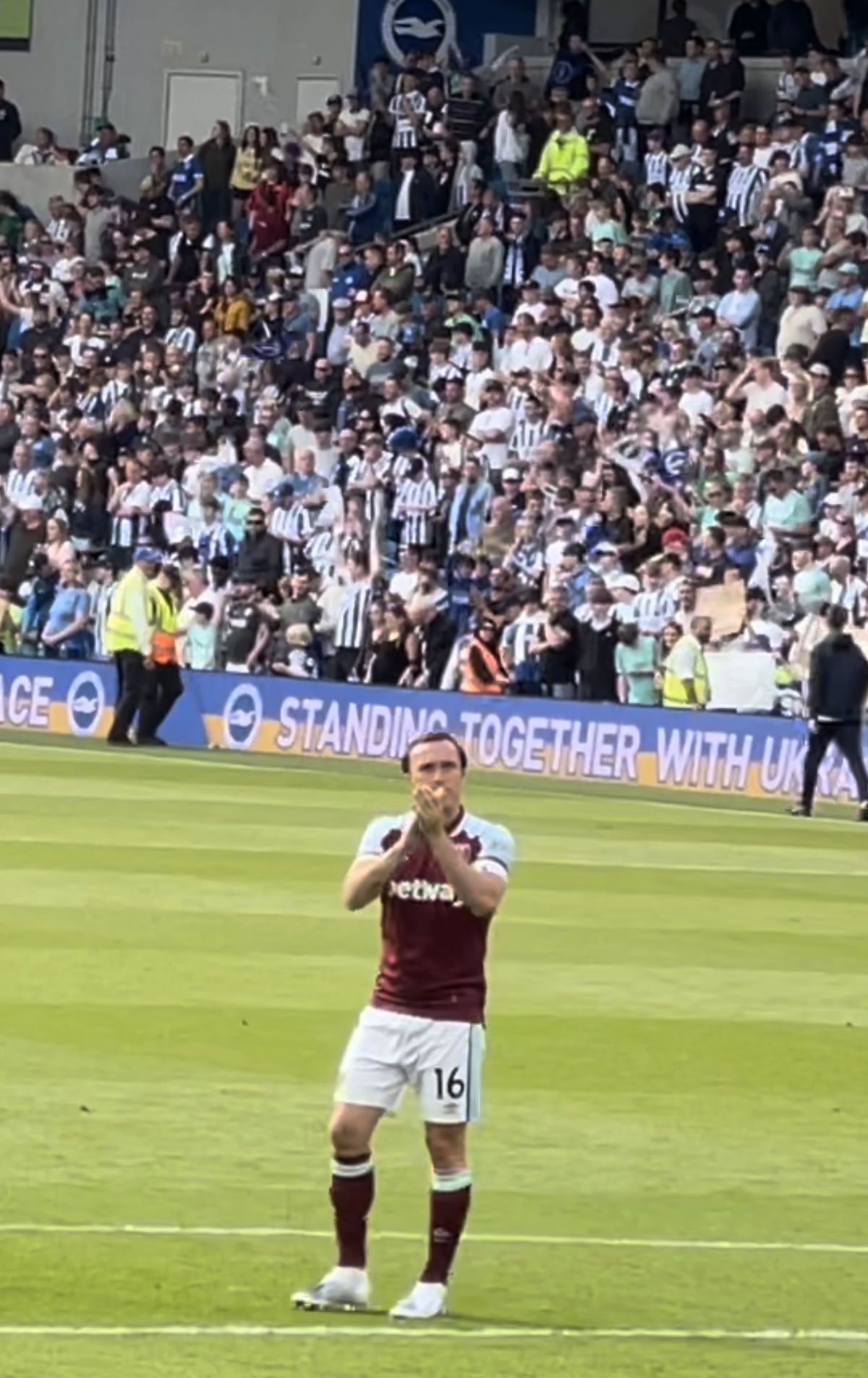 By Sean Whetstone 
Mark Noble bowed out on 550 appearances on Sunday without the fanfares of last weekend.
Brighton showed class by staging a presentation for his retirement before kick-off. As he came out of the tunnel Brighton chairman Tony Bloom and former Hammers and Brighton Irons Bobby Zamora and George Parris gave him some gifts and a bottle of something.
Nobes got a great welcome from the visiting West Ham fans at the Amex Stadium as he warmed up before the game with renditions of his song sung loud and proud.  Nobes make his final appearance, his 550th in a Wets Ham shirt on 81 minutes to applause from around the stadium.
At the final whistle Mr West Ham came over to the West Ham faithful and as he was hugged by each West Ham player, in turn, he waved goodbye to the away fans blowing one last kiss to supporters as they sang his name and he turned his back and walked down the tunnel one final time.
Mark Noble's final goodbye after 550 appearances in a Hammers shirt #MN16 pic.twitter.com/HhMD5RkcC2

— West Ham Football (@westhamfootball) May 22, 2022