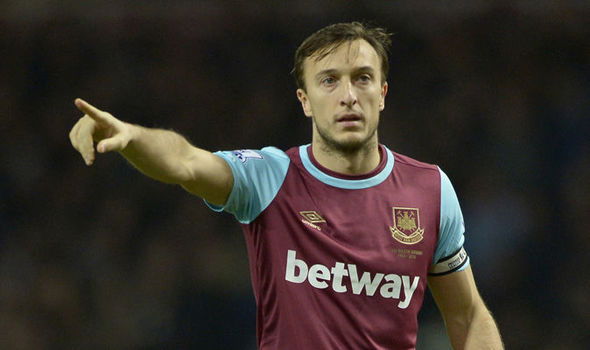 Mark Noble has gone "back to the future" as he heads into action against Spurs tonight.
Ahead of the game, writing in the official programme, he says: "I was told this week atthis will be the 17th time I have faced Spurs in the Premier League and, like so many of the 16 that have gone before, this is another massive game.
"I can remember the very first time I played against Tottenham at White Hart Lane back in November 2005, when I was just 18 – time flies so quick!
"We drew one-all and I was playing in a midfield against Edgar Davids and Michael Carrick. I actually scored that day but it was offside, but it is still an amazing memory!
"Now we have tonight's game and Spurs want to win the title. They've been on Chelsea's tail the whole season and will want to put them under pressure.
"They are a very good side without many weaknesses at all, but it's a derby, we're at home and we need to be at 100 per cent to be able to get a result.
"We are going to need to be solid tonight because, although Chelsea are top, I think with the way they play and the way they are set up, for me Spurs are the best team in the league at the minute."
"Hopefully, we'll play as well as we can do and give Spurs a proper game, because that's what the fans expect and that's what we'll try and give them