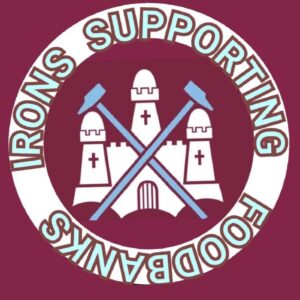 With free school meals now gone for many and Foodbank donations almost non-existent people, many are going hungry.  
Over 51% of Newham children are already living below the poverty line.
You can support the  Irons Supporting Foodbanks and Newham foodbanks by donating to http://give.net/newham_foodbank so that they can provide food for East end families in desperate need.
West Ham captain Mark Noble has shown the way on Friday by donating his newspaper column fee to Newham Foodbanks but there is still much more that could be done by West Ham players, the club and supporters.
West Ham players and the club could promote the foodbank projects on their social media channels to give much-needed exposure.
Maybe the club could make a donation too after many other clubs have donated cash in the absence of matchday collections.
Four football clubs have already made generous donations including Celtic £150,000, Manchester City £50,000, Manchester United £50,000 and Liverpool £40,000
In the current sorry times of panic buying, let's remember the people who struggle for the basic essentials on a daily basis.
We are all in this together and the East End community is known for helping each other in their hour of need.