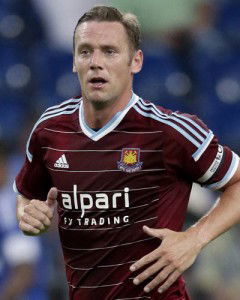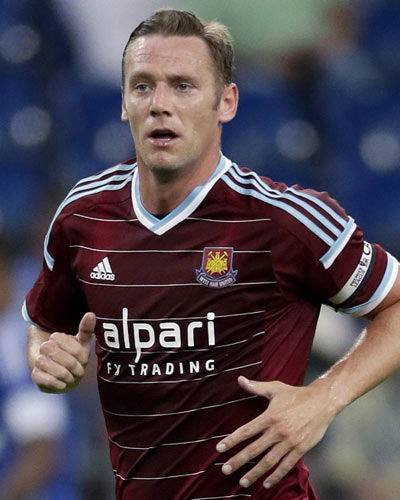 Match verdict
by Hugh Southon
We were great!
OK no result but did anyone of us really believe we'd get anything from Mourinho's mob. That we played as we did was sensational and on any other night we'd have again been hailing Sakho as the hero.
Sadly, it wasn't to be but let's not allow the result to get in the way of a tremendous effort against the best team in the land.
The size of our performance was reflected best in the sight of Jose Mourinho – with five minutes of normal and plenty of injury time to go – checking his watch every 60 seconds or so.
He was as worried as I've ever seen him and in that is the tribute to every single Hammer on view.
This is no time to carp about failing to take anything from the game. This is a time to pay tribute to everybody involved – from the manager downwards – and Kevin Nolan in particular.
Mr Nolan was awesome – his effort, energy and will was immense and those who have knocked him from pillar to  post owe him an apology, not that he will care about that.
From back to front, we were outstanding and it would be wrong to pick out individuals. I will give Carl Jenkinson a mention on the basis that he has become the 'must have' player of the summer – fabulous at his best, which he has been most of the season.
And James Collins too – a fifth minute sub for the now signed Winston Reid – also put in a top drawer performance.
But the night belonged to the Kevin Nolan-led team who were Chelsea's equal all over the pitch and the man himself after the dog's abuse he's received for months.
It would be entirely wrong not to credit the manager who sent his men out on a no fear mission and can count himself very unfortunate as he and the lads board the plane for Dubai.
It's another defeat in a long run of disappointing results and if it continues the post mortems will be re-opened very quickly.
But now is not that time – well done lads and enjoy the sunshine break.