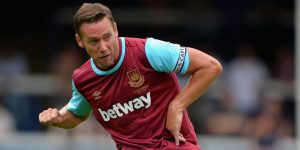 Former Irons skipper Kevin Nolan, has said that it is 'crazy' that the Hammers top scorer in one season has only scored 16 goals!
And he's praying that French star Sebastien Haller, can improve that dramatically.
Nolan has spoken to BBC Radio, and hasn't said he hopes that Haller can be the answer to the Hammers problems.
He added that as a former midfielder he could've scored more than our top striker in one season.
He said: "Listen, it's exciting times for West Ham fans, at the minute. Pellegrini has come in last season, he's established a style, he's established who he wants and put his own real mark on it.
"I'm really interested in how he [Haller] does and I really hope they get it over the line because another exciting prospect and hopefully this one clicks and goes on."