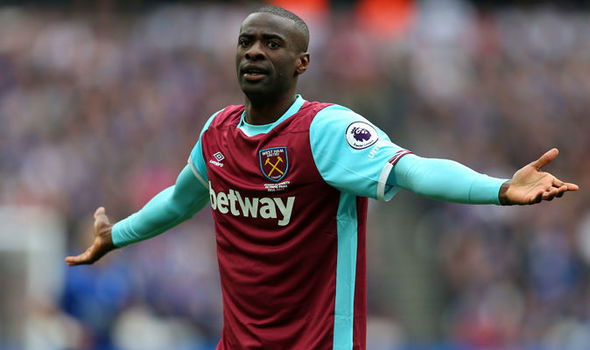 Josh Cullen's future has been very much a talking point over recent days following a full pre-season involvement thus far and Charlton boss Lee Bowyer remaining keen to take him back to the New Valley permanently.
But a decent point has been raised on the CandH Forum from a follower known simply as Dom.
And he suggests that with Pedro Obiang's imminent departure at hand Cullen may be the replacement we need.
Boss Manuel Pellegrini has said that he will be replaced which has many assuming we will spend the proceeds from the sale on doing so which may or may not be the case.
With Cullen available plus free and loan signings probably available that remains to be seen but in the meantime Dom makes his point that Cullen may be the man to take on Obiang's role.
He writes: "I'm still of the opinion that Cullen would do just as well if not better than Pedro Obiang did last season. If the role is to play 10-15 minutes every 3 games, I don't see how Cullen could be worse than Obiang.
Nice as Pedro is, he just offers nothing on the pitch so why is it a big deal to let Josh Cullen fill that spot? I'm not saying we don't need better. I'm saying I'd rather see him or Coventry in the team over Obiang and Sanchez. They'd care more and they'd cost far less.
If we do sell him on the cheap to Charlton, perhaps it might be worth inserting a buy back clause in the deal.
If he suddenly becomes the player we thought he could be, we get him back at reasonable money, if not, he stays at Charlton. He has always wanted to be a West Ham player so I think he'd be pretty happy with it."