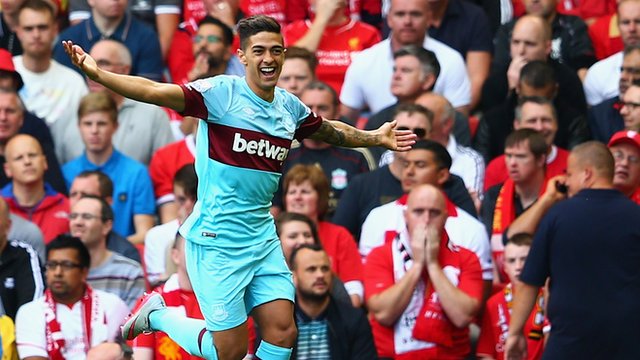 Manuel Lanzini has spoken of his delight at being called into the Argentina 18-man squad for Rio 2016 Olympic Games.
He is one of the star names in a squad which will open its challenge with a game against Portugal on 4 August, with matches against  Algeria and Honduras to follow.
The young Irons star misfielder told West Ham TV: "I am very happy for this, representing my national team is always special. It's a big tournament and is being held in South America, which is good for us and important for Argentina."
"For Argentina, going to the Olympics to take the Gold is something we always try to achieve. It is very important for the country and we will do all we can to take the Gold again.
"Big players have played for Argentina in the Olympic Games before, and we have some big players in this team too. It's very important for all of us.
"I know all of our players very well and we will have a strong chance to do well. I have enjoyed our tour in America very much, and I like this country, so I will be ready for these Olympics."