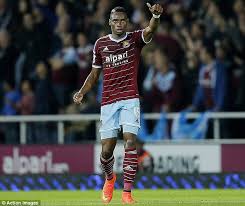 Diafra Sakho appears not to have quite quite mastered the mysteries of making a cup of tea without nearly burning down his apartment!
Irons vice chairman Karren Brady has revealed in her Sun column that his haphazard tea making methods could have led to disaster.
She wrote: "The striker has had a fire in his apartment which caused damage and an evacuation. Everyone in the block, including three other Hammers are unhurt.
"Apparently, he did all this making a cuppa by boiling water on his stove while he had a shower. I've bought him an electric kettle."