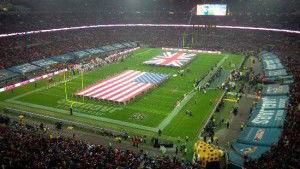 The flood of publicity surrounding the OS and the various attacks from other fans groups has had one effect – the West Ham Family has reunited.
Just cast your minds back a few months to the lousy atmosphere that surrounded the issue – the haters were constantly out on Twitter complaining about everything and anything to do with the stadium.
The club appeared to be on the back foot. Blimey, there was even a major debate about whether the move should involve a new badge with the word London appearing upon it.
Furious exchanges were taking place daily – hourly and David Gold was often abused on Twitter on all things OS.
But then the tide started to turn and when when virtually every media organisation led by the BBC and , supported by the likes of Barry Hearn plus around 15 supporters groups, started to kick hell out of us as a club the 'Family' cried "enough is enough."
I'm not sure I've ever heard the word taxpayer mentioned so many times – the only argument it seems – against the fact that we had made by far the best offer and passed through a rigourous bidding process.
A siege mentality set in and the Irons family collectively got the hump. From a "stuff the stadium" stance suddenly things turned and it became "our stadium."
Jealously – which had prompted the attacks on us – probably did more than any concerted and expensive public relation campaign to promote the stadium.
There will always be an ill informed few on Twitter wanting to make an issue out of things and get a brief second of glory by attempting to ride on DG's name.
The chairman swats them away like the irritating flies which indeed they are.
So thanks BBC and all the rest of you. What you have managed to demonstrate is that we as family as moan at and about each other as much as we like.
But let anyone else do it and there will be hell to pay!