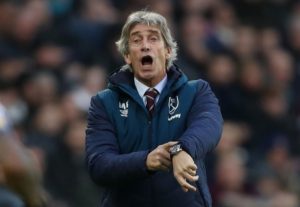 Blog by Allen Cummings
Patience is a virtue' – so the saying goes.  Granted it's not Shakespearean quote, but it's worth repeating. But what does it actually mean? Good old Google tells us: 'the ability to wait for something without getting angry or upset is a valuable quality in a person'. Sadly, in my experience, patience is in short supply these days – and particularly in the world of football. Two games into the current season and there appears to be some very 'impatient' West Ham supporters out there.
The euphoria of a close season that saw exciting new arrivals in the shape of £45m record signing Sebastien Haller, £24m spent on Spanish international Pablo Fornals and £8m on Swiss international Albian Ajeti, and the anticipation that came with that trio of attacking talent, pointed to the prospect of a line-up in the true West Ham tradition. But the early enthusiasm seems to have dampened somewhat after just 180 minutes of competitive football. The skipper is yet to play, and has clearly been missed. Last Saturday we were not only missing Nobes, but Haller and Felipe Anderson, too. So have we actually seen the team Manuel Pellegrini envisaged?
Is the manager wrong when he asks us not to be so quick to judge? "We need to integrate Fornals, we need to integrate Haller and Ajeti so that we have different options and that will be positive," Pellegrini has said, adding "but maybe we need more games to see the best way to play." The manager is not above reproach, nor should he be. He is open to criticism like any other manager. Questions have been raised over the contribution of Jack Wilshere and the workload being put on Declan Rice. I'm sure Pelle is aware of both, but finding the answers, whilst juggling with the integration of players, as Pellegrini suggested, may take a little longer.
A balanced team is the best team, but it doesn't happen overnight. Almost half the Premier League, including some big-name teams, have yet to win a game, which suggests there are more managers than Pellegrini searching for the right blend. Last season we endured a truly disastrous start while new players, and the new manager, were finding their feet. The fact we finished a creditable 10th, having flirted with the prospect of an even higher finish, proved patience was required then also.
The majority of us were in a pretty happy place just a few weeks ago. Let's take a breath before we send ourselves spiralling in the opposite direction and into deep depression about the team we care most about!
'The course of true love never did run smoothly' – now that is a Shakespearean quote worth repeating, too!