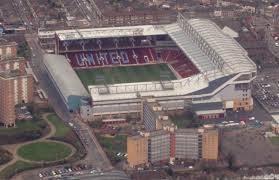 West Ham have confirmed that  Season Ticket Holders who do not pay the minimum deposit of £75 before the 5pm deadline this Friday 17th April will see their ticket released and offered to someone else.
Priority in the seat selection for the new stadium is assigned to the Season Ticket and not the individual holder so anyone not renewing for the final season at the Boleyn Ground will need to join the back of the new Stadium priority list to purchase a Season Ticket for 2016/17
The club have confirmed there will be no extension to the renewal deadline as they have a seat change / bring new fans weekend starting at 9am the following day so if your seat is not secured there is a real chance it will be instantly sold.
They have stressed that this is why it is so important that everyone is aware they must renew before Friday 5pm as they fully expect Season Tickets to sell out before the start of the season.