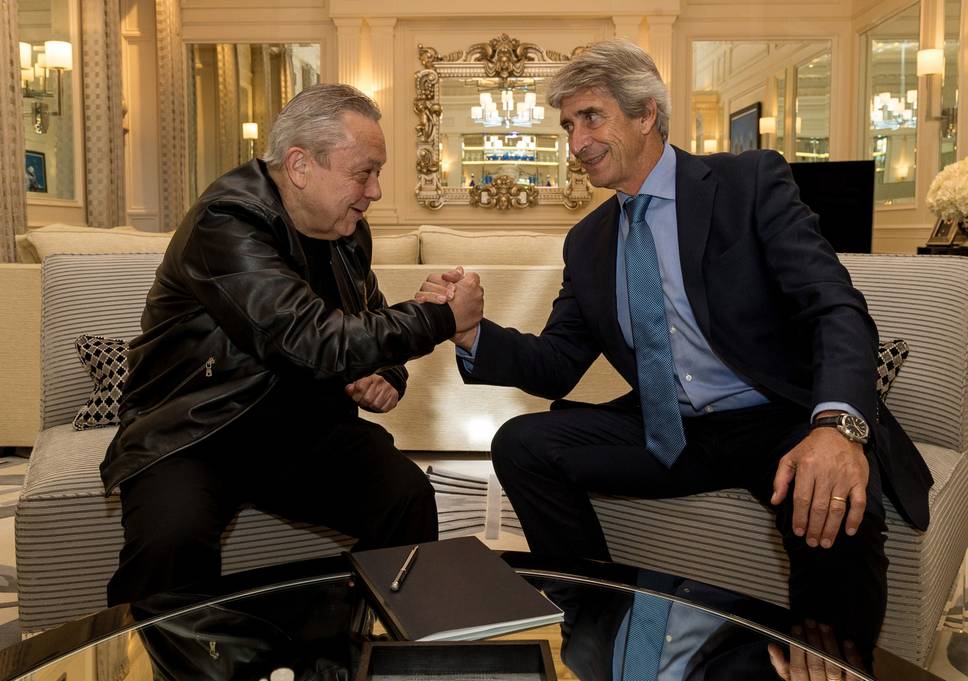 Hammers chief Manuel Pellegrini has spoken about the once much discussed relationship with co owner David Sullivan declaring in a very straightforward manner: "I have not had any problems."
A lot of Hammers fans have long believed the chief shareholder imposes his own will on managers and makes all the decisions on signings and departures.
Pellegrini, however, in an exclusive interview with  The Independent has confirmed what Sullivan explained in the summer -that he wants to take his hands off the steering well in relation to team matters..
Sullivan's talk of appointing a director of football and an analytical department was greeted among some as a public relations exercise at the end of a 2017/18 season disfigured by demonstrations, managerial changes and the regular flirtation with relegation.
The appointment of Pellegrini began a shift in perceptions and the new manager has now made it clear that Sullivan was determined to make the changes of which he spoke.
He explained: " I spoke with him (Sullivan) long before we signed a contract, he told me what he wanted to do with this club.
One of things he wanted to do was to grow as a club. He wants to rest a little bit from working with the players and the squad, so he asked me for a sporting director. [West Ham appointed Pellegrini's old friend Mario Husillos last June].  I told him the way I like to work, he agreed with me. We are not going to have any problems."
The manager also made it clear in the Indy piece that he loves "technical " players and hopes eventually to see Manu Lanzini, Samir Nasri, Jack Wilshere, Andrei Yarmolenko on the pitch together.
The situation surrounding Wilshere may not make that possible but Pellegrini said: "Technical players make the game easy. They have a view of the pitch different from other players.
They put the last pass for the strikers. They are the players that lose two or three balls in a year. The most difficult thing is football is to give the ball to a player that has the same colour shirt."
He added: "Those players make a difference especially for the strikers. When you don't have them, you must try to find another way of playing. But we have play makers here, and I hope some day we are going to see all of them playing together."