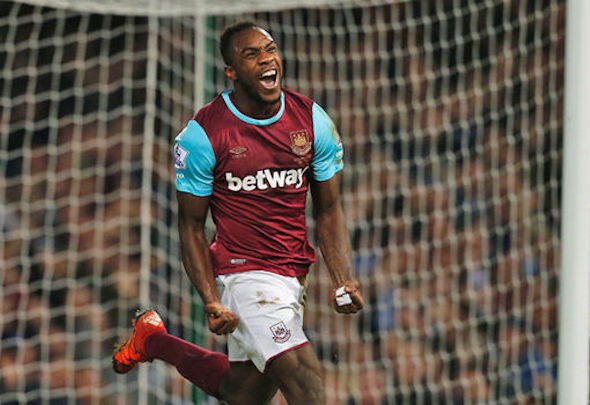 Michail Antonio has seen the dark side of racism during his time in the game but as he approaches his 100th Premier League appearance tomorrow night against Fulham refuses to be concerned by ignorance from the bigots.
The Hammers utility man is far more concerned with being a good example to his own children by refusing to react when the chanting starts.
He's a refreshing character who comes across as honest to a fault and his decision to treat such behaviour with the contempt it deserves is possibly the perfect answer to those who are continually on the subject, thus perhaps highlighting it.
Antonio of course was quoted on Sky Sports as saying that racist chanted at games should perhaps be punished by points deductions or behind-closed-doors games.
ClaretandHugh followed that with a poll in which a vast majority claimed they had heard no such chanting inside the London Stadium.
For all his words at the time Michail takes little notice of the objects of contempt who judge a person on their skin pigment,
He told the Mail: "When I was 13 one of the boys on the other team called me a monkey. When I was younger, that sort of thing got me angry. I was the one who got a red card that day.' 
Fifteen years later, the pain of being racially abused remains. Of course, his life and career have been on an upward curve since then.
Although the pain remains he said he has now learned to control himself and his emotions explaining: 'I feel like black players have come a long way. Every team in the league has a black player.
'It's just a few people out there being ignorant. I feel it's more ignorance than anything else. They want to throw an insult out to try to hurt us. But we've come a long way, we've got a tougher skin and it's not going to affect us.
'People say things to annoy us but that doesn't annoy us, we're past that. It doesn't affect me in any way, shape or form. 
'When I was younger it affected me, it hit a nerve. Now I'm older, I've got my own kids to set an example to.'