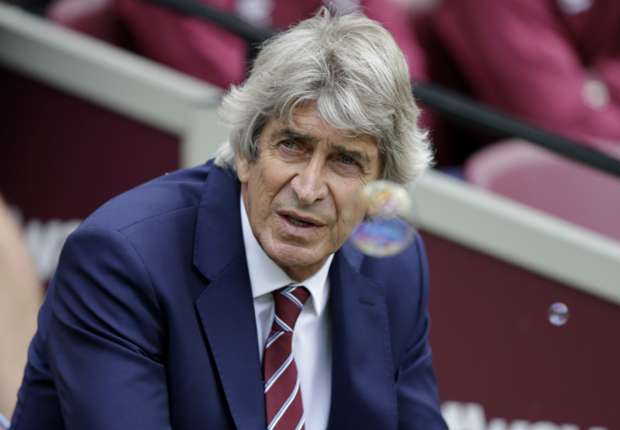 Manuel Pellegrini believes the growing trust and teamwork within  his system is a big reason behind the start to this season.
Various players have been pinpointed as being influential  by all of us  but the manager gently points out that it's the trust – and therefore confidence growing between the entire team – which is the major factor.
Haller, Anderson, Lanzini, Rice are the names that trip off the tongue quickly when discussing the season thus far but the self belief in themselves and the system was clearly apparent in the fine win over Norwich City.
Most of us expected it to take into the second season for the players and approach to bed in and that now appears to be happening and tomorrow night's game will tell us even more.
A win will catapult the team into the top five or six and Pellegrini -in discussing things ahead of the game – made a big point about why we are where we are.
He said: "In the way that we are working right now, one season (before) and three months of this new season, the players are having more trust in what they must do in every game.
"Football can be so quick to change though that you must understand it is not just a matter of trust.
"It is to play as a team, 11 players defending and then with the ball, 11 players making movements and when you have that trust, you have a positive mentality in your players.