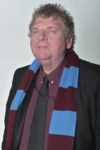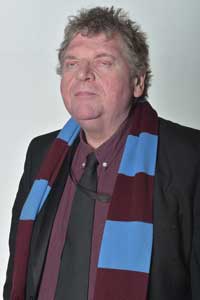 Blind Hammer argues that missing out on Gomes may have been a blessing in disguise.
In an era where celebrity footballers ditch both home and familiarity in pursuit of riches, the Gomes saga reminds us that this is not the universal template.
Marco Arnautović's willingness to abandon Europe to pursue riches in the far-flung vistas of China is not the material from which every player is cut.
As recently as Dmitri Payet West Ham have suffered the consequences of players feeling homesick but he is not alone by any measure.
Another Marco West Ham recruit, Marco Boogers, noticeably never adapted to life in England. He was not only not able to cope with the rigours of English football; I remember the dread I felt when he complained about the challenge of playing against Brays Athletic in a pre-season friendly but was also persistently homesick for his native Holland. He is probably most famous now for his appearances in regular anecdotes from Harry Redknapp in recounting his worst signings.
Redknapp allegedly did minimal research into Boogers physical capabilities, and certainly did not evaluate the robustness of his character to meet the challenges of a new league and country.
Even native players can suffer from homesickness. This was a massive challenge in the early life of George Best, at one stage abandoning Manchester to return to Belfast, before eventually settling down to light up the English game.
Probably the most calamitous signing to suffer from homesickness for West ham was Joey Beauchamp who . was signed for West Ham from Oxford United in 1994 for £1.2 million.
This e seems small potatoes nowadays, but this was at that time a club record fee and much was expected of Beauchamp 's recruitment. He was the man Billy Bonds wanted to fire up West ham's left side of midfield and perhaps finally replace the legacy of Trevor Brooking.
However, Beauchamp had spent all his Oxford career living with his parents and could not face the challenge of upping sticks and moving to London. Throughout his entire West Ham career, he commuted from Oxford.
Not surprisingly Beauchamp lasted only 58 days before a baffled Billy Bonds released him back to Swindon Town, receiving the less illustrious skills of Adrian Whitbread in return. Beauchamp eventually returned to his native roots, playing out most of his career at Oxford.
Bond's frustration with the whole Beauchamp affair reportedly contributed to his growing disillusionment with management.
Footballers are not all money-making machines. They are a variety of characters with different priorities. Recruiting a reluctant Gomes may have been the worst transfer business Pellegrini has ever done.
COYI