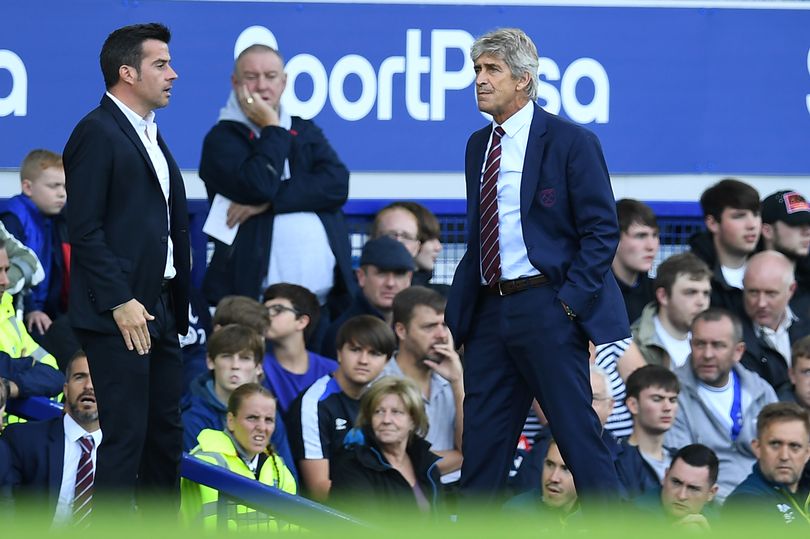 Manuel Pellegrini doesn't believe Everton boss Marco Silva is under more pressure than any other manager this weekend despite being stuck in 18th place after a shocking start to the season.
The game against the Irons is being billed as his swansong should he leave but the boss doesn't see it that way at all.
The odds on Silva getting the boot have been shortening for a while but not only does Pelle not believe he will be on his way but doesn't believe he should be either.
Ahead of a critical weekend game whilst talking to reporters he said: "No, no. I don't think Marco Silva is under pressure. All managers, winning or losing, you are always under pressure, and you know the next game is a different game.
He is a young manager, who has a very good career as a manager, I don't think because he lost the last four games he must be sacked.
Maybe the owners of Everton, the directors, knows how he is working, and trust him a lot. I don't think he should be sacked in the next game. He must continue doing exactly what the work he is doing.
In this profession, you must be able to support all different pressures. Firstly your own pressure. After that, fans pressure, media pressure, results pressure.
"So there are a lot of things which are involved in your profession. I don't think we have any problem about that."