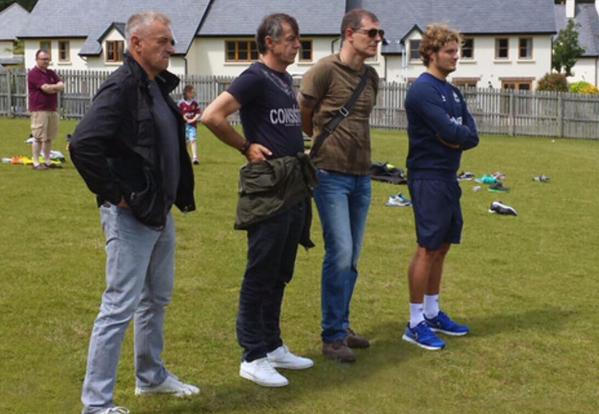 Godfather Slaven Bilic could at the very least be appearing in a scene from Green Street!
In fact he and his team of 'enforcers' – sorry backroom staff -are watching the West Ham squad at their at their Irish training camp.
These look very cool dudes -such a welcome change from our immediate past!
Pic courtesy www.kumb.com