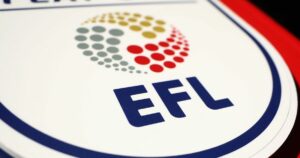 I've been holding off saying this and even as I commit the first few words onto the screen I'm reaching for the tin helmet plus suit of armour.
The players decision to send money to the NHS is all well and good but if they were determined to do something for charity why not send it to their colleagues in the EFL some of whom could be without a club very soon.
The BBC wrote a piece yesterday saying that the League could go into collective administration making every player a free transfer – they might have said it's the meltdown of meltdowns.
If ever the game we love so much needed help from the people inside it then that time is now, yet the people who earn the most from it aren't ready to provide a penny either for their clubs or those who could be losing their jobs in the League.
The NHS should be funded by the taxpayer. It's why we pay our takes and sadly £4m to £5 million from charity right now isn't going to help those who are in intensive care.
If the players want to send money to the NHS privately as well as ensuring our game remains as far as possible in tact good on 'em.
But our clubs need to survive when this is over and so do the people in it. As the old saying goes: Charity begins at home!
Seems to me the players have made a cheap trick have decided to gain some cheap admiration after taking a hammering from the politicians and I reckon they have got it badly wrong!