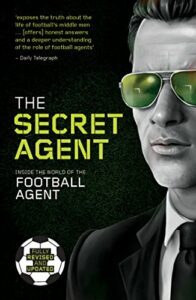 Fascinating conversation with former Hammers academy chief Terry Westley this morning in which he covered a range of issues from the Irons kids to the agents who have exploited the game for far too long.
And he reckons that at long last, for a while at least, the scavengers are set to take a knock and or ten and could even die in the short term.
Given the way the games finances have been savaged in the past, their gravy train will be sliding to an abrupt halt for a while and they can kiss the idea of inflated wages on behalf of their clients, along with personal fees even for a loan agreement, goodbye.
That the players command 60 per cent of the income of a football club and the agents probably 10 per cent it's no surprise that a knock such as we are experiencing right now has the potential to blow the game to pieces.
That will undoubtedly happen in the EFL and life for the best players and their representatives (to give them the polite name) is about to take a big dip.
Terry explained: "Clubs will now call the tune on wages and will undoubtedly tell the agent to take his player elsewhere if that's what he wants to do. There will be no more protracted conversations. The clubs will be calling the tune.
We are going to see an entirely different landscape when football gets underway again and the agents will have only a much smaller part to play."