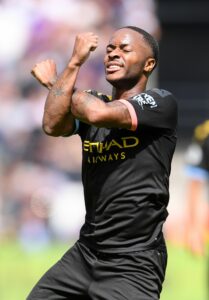 Raheem Sterling has suggested that even if players' protection from infection could be guaranteed, the ambition of playing matches in mid-June is fanciful because "you'd need a full four to five weeks" of training to regain fitness after being out of action since early March.
In a Youtube interview Sterling said  "You can't come back in with one and a half or two weeks [of training]. You'd need a full four to five weeks, especially if you're going to go back into competition when you're literally paid to win. You do need to do that preparation – you can't just go straight in."
Writing in his column for the Sunday Times, Wayne Rooney namechecked Sterling for his earlier comments and set out his reasons for why it is too soon for football to return.
With the extent of physical contact yet to be worked out, the former Manchester United striker believes there needs to be intervention from the government before the players can start up again.
"The current plan is for Championship clubs to return to training on May 25 but until there is more clarity on testing, social distancing and other things, it is just a proposed date and one that has changed several times already," he said. "I'm desperate to train and play again but it feels like football in England is being pushed to return too soon.
"Our government says people can return to work but only with social distancing in the workplace and that does not work in football. So I don't get it: until the government gives the green light to have physical contact, we can't train or prepare properly.
"I understand where Troy Deeney, Danny Rose and Raheem Sterling are coming from. They all expressed worries about the Premier League clubs training this week. The concern is not so much for ourselves, like whether you might pick up an injury, but more about bringing coronavirus home and infecting those around us. People's lives are at risk."