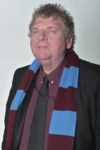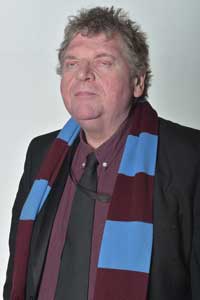 Blind Hammer reviews the competition for PL success this season.
We all enjoy optimism before a new season and West Ham have high expectations and pleasingly, the club have concentrated on transfer quality rather than quantity.
I argued here, a couple of months ago, that West Ham should put all their eggs into one quality basket and I am delighted this is the approach Pellegrini has taken rather than spreading resources across all perceived squad weaknesses.
I knew little about Haller and nothing about Fornals before their arrival, but both seem additions who will make a positive difference to our season.
The problem is that others have also strengthened.
Aston Villa have invested £110 million in acquiring 11 players. The evidence is that their reward is far more likely to resemble the performance of Wolves rather than that of Fulham who invested so unwisely. Villa started their recruitment early, as soon as their PL status was confirmed, and not like Fulham at the last minute. Most of their new squad has had most of the summer to embed.
Villa's newfound strength was remarkably demonstrated by Manager Dean Smith's sanguinity before the playoff final. He explained that since Villa's acquisition by billionaire Nassef Sawiris, whose family is the wealthiest in Egypt, and is the co-owner of NBA team Milwaukee Bucks, immediate promotion was no longer an essential. Their long-term financial future was secure.
So, the midlands now have Villa, as well as Wolves supported by billionaire investment. The days of the midlands as an irrelevant backwater compared to the automatic dominance of London and North West clubs may well be ending.
Whilst Norwich do not have the financial muscle of Villa, the way that their squad, last season, outperformed investment poured into teams like Villa and Leeds was remarkable. They showed that they will not be pushovers. Norwich exceeded Wolves goal tally from their similarly dominant promotion season. Norwich have unearthed gems from apparently nowhere including their new goal scoring sensation and player of their season Teemu Pukki.
Sheffield United achieved promotion despite owner McCabe proprietorship dispute with Prince Abdullah Mosaad. This has not prevented the Blades achieving record shirt sponsorship deals and smashing their transfer records. Whilst they may struggle, they are likely to present a greater challenge than that provided by their Yorkshire neighbours Huddersfield.
Alongside these recruits Leicester, as well as Everton, have shown continued investment to achieve their dream of breaking into the top six. Even Brighton, expected to struggle, have smashed their transfer record in signing Adam Wester.
For some time now Bournemouth, Burnley and Watford have all punched above their weight. There seems little to indicate this will now change.
Only Newcastle have serious cause for pessimism, despite their dominant victory against us in pre-season.
So, whilst we dream of top 7 or even 6 position, our optimism needs to be tempered against the harsh reality of competing squads, many of whom are exceeding our own investment.
How West Ham fare next season will rely much on how we manage to escape injury to key performers like Haller. If Lanzini and Yarmolenko continue their rehabilitation, then this squad is undeniably stronger.
Yet to break into the top 6 or even 7 requires that clubs currently occupying that position to fall. Of the current crop Arsenal and Wolves are the most vulnerable to challenge.
If West Ham are to break into this group who have access to greater resources, they will need not a little luck, and most of all avoid serious injuries in their undeniably improved squad
COYI