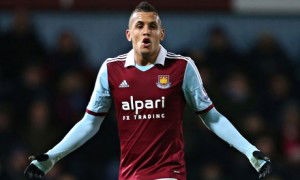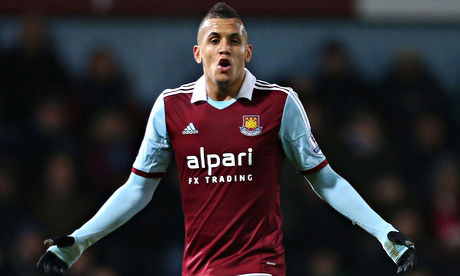 Ravel Morrison has revealed he thought of quitting football all together after his experience with West Ham.
Morrison speaking in the Sun Newspaper in day two of a Executive said "It was very hard, it very messed with my head"
"At times I wanted to stop playing because I felt I had done everything right to be playing in the team. I started to dislike the sport because it didn't matter how hard I worked, I wasn't in the team"

On his loan to QPR he said "I had sorted myself out from the past. I was ontime every day for training. I trained hard. I wasn't putting a foot wrong. Right up almost to the time I went to QPR, I was playing regularly – so I was confused. The manager went on record as saying my attitude was good and I had sorted myself out"
Morrison revealed he didn't want to be loaned out to Cardiff "Cardiff is a great club but I didn't really want to go out on loan. I wanted to play at West Ham and be in the Premier League. My heart was not in it"
He says things got worst when he returned from Cardiff "The situation had become unbearable, I really wanted to be a success at West ham but it was clear I had to leave and find a new challengee"
Morrison claims other big clubs wanted him before he signed for Lazio. "Fiorentina, Napoli, Sporting Lisbon, AC Milan, Real Betis and Atletico Madrid were all interested and talking to my agent. It makes me laugh when I hear some people saying I've made a backward step coming here. Lazio is arguably, with no disrespect intended, a bigger club than West Ham"
Mr Morrison seems to have a selective memory. He was fined by the club two weeks wages for going AWOL while at West Ham and the list of colourful stories of the player's time at West Ham could create a short book. I think it is disingenuous of him to say he had completely sorted himself out from the past. From what I have been told, the Hammers gave him every opportunity to succeed at West Ham but he didn't grab it with both hands which left many feeling let down by him. He moved on to a lucrative four year contract with Lazio as a free agent while we lost the £1m plus investment it cost to bring him to West Ham. If he wants for people to only write about his football as he suggested yesterday then I suggest he stops spouting such drivel and nonsense in the papers. Let your feet do the talking for now on Ravel, if you haven't got anything nice to say, don't say it, simple!