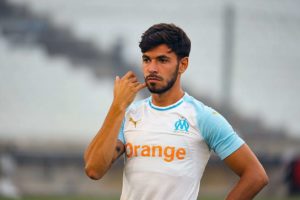 After reports from Portugal of West Ham moving closer to signing a £31m striker in the form of Moussa Marega. now comes a report from France suggesting that the Hammers are closing in a £31m deal for a midfielder in the form of Marseille's Morgan Sanson.
Quite why we need another midfielder is not clear but French newspaper L"Equipe says: "The owners of Marseille have only a few hours to validate a departure before this Sunday (June 30) due to financial restrictions. President Jacques-Henri Eyraud and his team have been working for a few days on the departure of Morgan Sanson to West Ham. The transfer is not dead but is bogged down, in the middle of multiple English intermediaries."
The Hammers are known to hold some interest in the defensive midfielder with an insider telling us in May that he wasn't at the top of any lists.
With a limited amount of transfer budget and priority for strikers, it would be surprising to find out this one has real legs.