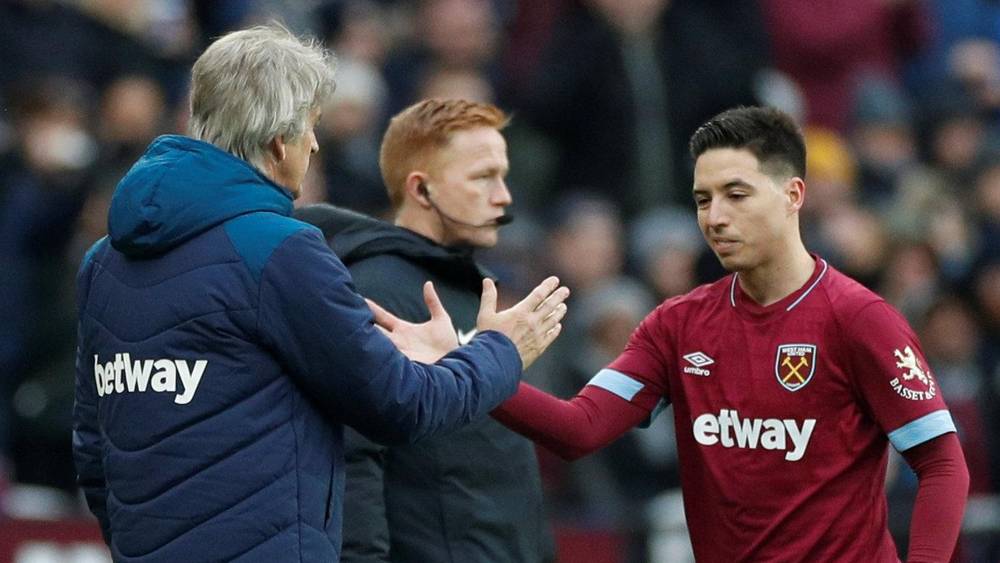 Samir Nasri is set to discover whether he has a Hammers furute this week according to the London Evening Standard.
Frankly it would come as a big shock of the club offer him a new deal given his absence from action since the middle of March after making just six appearances in the claret and blue.
And given that the Frenchman wants in the region of £70k a week to sign a new 12 month deal,  the chances of it happening are remote.
Despite Manuel Pellegrini's huge admiration for the player the Hammers really can't afford to carry any "passengers" into the next season and following the CandH story earlier that six new players are on their way in Nasri can surely be considered a departure.
If that turns out to be the case it will be a great pity because at his best – as he showed against Huddersfield – he still has the ability to be a game changer.
The Standard reports: "West Ham manager Manuel Pellegrini will speak to Nasri about his future before the final game of the season away at Watford on Sunday. 
Having been without a club for a year since leaving Turkish club Antalyaspor after serving an 18-month doping ban, West Ham have wanted to assess his fitness."