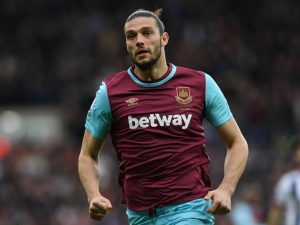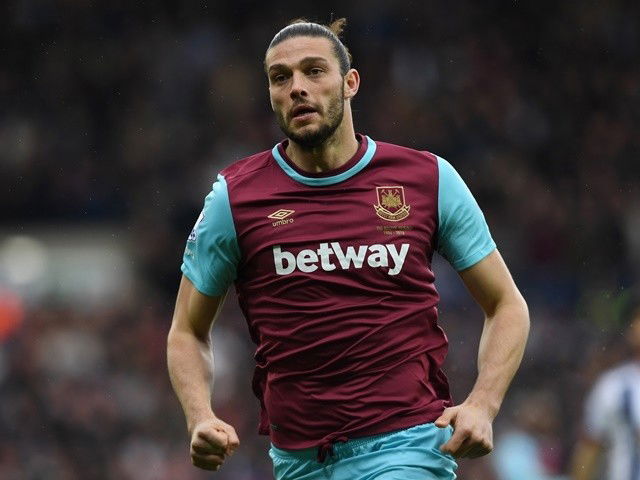 Andy Carroll is expected back on the bench for the game against Stoke City next Monday along with Manu Lanzini.
The big striker was working with on his own with Stuart Pearce on the training field last week and kicking balls and is being expected to join in with the squad this week.
Carroll has been out since January 4 when suffering a hairline fracture to his foot during the match against Spurs which brought his total appearances for the season to 14.
Now it seems he's ready to return along – in all probability – with Manu Lanzini who has been out since suffering a muscle strain on international duty.
We were told this morning that Aaron Cresswell's 'knock' is not seen as anything other than minor and that Marko Arnautovic also experienced 'minor' discomfort during the game with Chelsea but should be ready for the weekend.