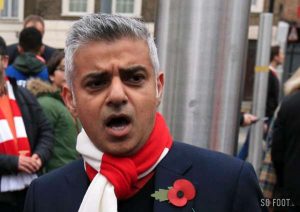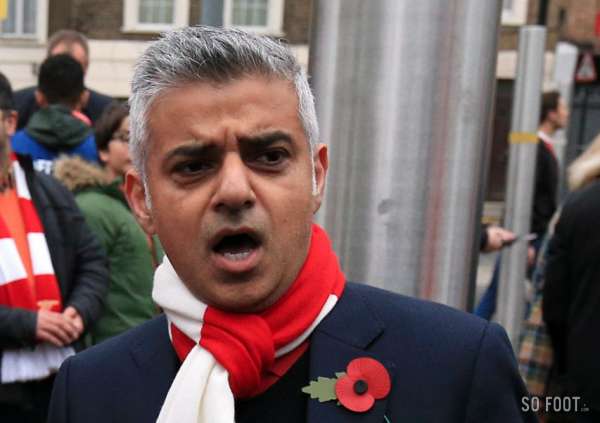 Eleven days ago Mayor of London Sadiq Khan received 10 questions from ClaretandHugh following his outburst over the events during our match against Burnley.
He quickly smashed into West Ham fans ensuring massive publicity for his position but hasn't been anything like as rapid in answering questions from CandH aimed at helping him he develop his position.
We gave him the opportunity to get involved in a response to us which would help the situation as we bid to move forward.
Those questions are at the foot of the City Hall statement we have received – issued through a spokesman – which avoids any specific answer to any question.
City Hall's position appears  to ensure that West Ham United becomes no more than a pawn in the game as Sadiq Khan seeks a day in court in his bid to solve things.
All very sad but very predictable.
Sport should be totally above politics – not a view shared it seems by those holding such positions in London.
SADIQ KHAN'S LS STATEMENT
A spokesperson for the Mayor of London said: "As Mayor, Sadiq has inherited a situation at the London Stadium, which has tied the taxpayer into lengthy and legally binding contracts with West Ham United, UK Athletics and stadium operators LS185, it means all ongoing discussions and negotiations must be focused on working with all stadium partners to address the flaws in existing arrangements to the benefit of the taxpayer as well as those connected with the London Stadium.
"The contracts – negotiated by the previous Mayor – are complex and open to interpretation, which has led to a difference of opinion and ultimately to be determined through the courts.
"The Moore Stephens review, published last year, showed that as a result of these contracts, taxpayers' investment will not only not be recovered but will continue to lose up to £20m every year unless action is taken.
"The Mayor is committed to putting the London Stadium on a stronger financial footing to secure its long-term future, but nobody should be under any illusions that there is going to be a quick fix.
We are already taking steps to make improvements and that starts with a proper and robust commercial strategy that will allow us, amongst other things, to make a proactive approach to secure a naming rights partner for the stadium. But it also requires a real commitment from all partners to make it work." 
ClaretandHugh's 10 key questions
1/ Many West Ham fans feel the stadium lacks a proper West Ham 'feel' (as agreed in concession agreement) so should West Ham really be paying to make that happen via concourse signs celebrating their history plus a claret surround for the pitch?
2/ When can we expect the naming rights to be sold? Would you take up West Ham's offer of help to help sell them? 
3/ Stewarding and security are obviously an issue. Would you consider handing over the responsibility to West Ham given their experience of policing football grounds over 100 years plus?
4/ Has any feasibility study been completed to look at the seating configuration to make it more suitable for football to move the supporters closer to the pitch?
5/ Last summer it reportedly cost £11.8m to convert from football to athletics and back again. Have you considered moving Athletics to Birmingham and buying UKA out of their contract?
6/ Stewards are currently employed by a stadium operator then through four subcontracted stewarding companies and often agencies at higher prices, each taking a profit margin. Would you consider handing over security for match days to West Ham?
7/ Would you be willing to re-negotiate the Concession Agreement to suit all parties?
8/ Figures in your recent statement during London Assembly Question Time have been called into question by other stadium stakeholders confused as to where the figures came from. Can you clarify the source of the figures in your briefing note as to where the facts and figures came from?
9/ LLDC and West Ham are facing costly ligation later this year over increased capacity. Would you consider mediation or alternative methods of arbitration to avoid a messy court case?
10/ Would you ever consider transferring the London stadium into private hands to reduce the ongoing burden to the taxpayer?