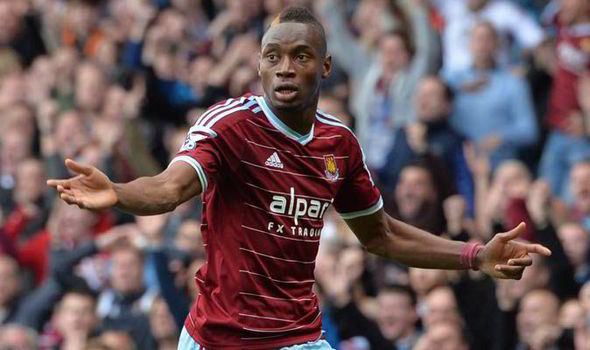 Diafra Sakho has given the perfect explanation of the feeling spread by his winning goal against Sunderland declaring that the team had "to stop the doubts creeping in."
And he revealed how the manager had told them all during the build up that this was a "must win game."
It was almost inevitable that it would be Sakho who scored a goal of such importance to make it a personal round dozen for the season.
And he will of course be signing a bumper new contract at the end of the campaign for what co chairman David Sullivan has described as a reward for excellence.
The goal was a product of his training ground work with Teddy Sheringham where he has been working with the attacking coach on situations such as he found in the closing minutes
And in a telling comment he told the club's TV channel said: "When I find myself in front of goal, I tell myself that it's the last chance I'm going to get. You have to have the composure to score. That's what I did and I succeeded."
As the team head into the international break relieved and smiling Sakho said: "The manager said before the game we had to win it. We'll look to return strongly. It's good.
"It was important for the whole team, the club and the supporters to win on Saturday, because you have to make sure that the doubts don't creep in."