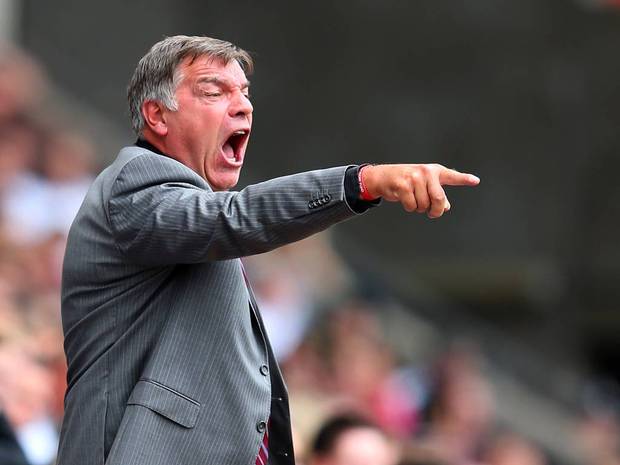 Everton 1 Irons 0
Sam Allardyce was left to rue what might have been as the Hammers unbeaten run came to an end to the bogey team – Everton this afternoon!"
The hosts had one  gilt-edged chance that fell to Romelu Lukaku and the on loan Chelsea man made no mistake.
And the manager said: "When we were in that position, on the counter-attack, we didn't find the type of ball that Leighton Baines found to get a get a clear shot at goal and put it in the back of the net.
"We had several opportunities, particularly the second half, but we couldn't produce a lot more effective deliveries to score a goal.
"Whereas our technique in the last four games has been absolutely spot-on, and we've scored lots of goals, this time it wasn't as good as it has been. Because of that, we lost the game.
"Even right at the death, we had the last free-kick of the game but the quality on the delivery wasn't there
"What we needed to do was produce that quality and we'd have got a 1-1. It wasn't there when it had been over the previous four games.
It's my responsibility to get the lads producing that quality in the final-third, like they had been in those games, when we got four very big wins."
While Everton's winner was not disputed, Big Sam was left apoplectic by the referee's decision not to penalise Gareth Barry for appearing to tug back Kevin Nolan as he went through on goal midway through the first half.
"I was up and down like a lunatic because I saw it, but unfortunately the referee said he didn't, which is beyond me because I was in the same position [angle-wise] as the referee, but 50 yards behind him.
"I could see Gareth Barry putting his arms around Kevin Nolan and pulling him down. I have no doubt he was going to score, because he's scored five goals in four games and is through one-on-one with the 'keeper."