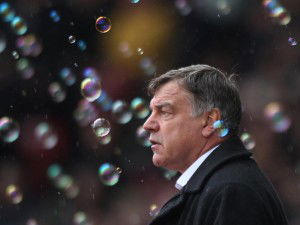 Sam Allardyce dubbed the visitors "long ball United " and said: "The lads are absolutely gutted and so they should be."
He added:"It was a fantastic performance and I thought we were going to see it through but it wasn't to be.
"We just needed to find the second goal and didn't manage to even though we had chances. It was a terrific performance that excited our fans but United always have that quality to pop up and score.
"In the end we couldn't cope with long ball United. That's not normally how you see them play but it worked for them in the end -it was thump it forward and see what happens. "
Of the Hammers performance he explained: "Our performance and strength was based on the midfielders getting it into the front men rather than going back to front.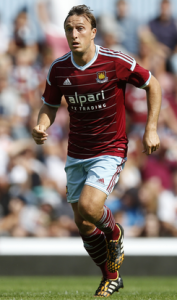 "We blocked out Rooney, Di Maria and van Persie – we stifled them but couldn't get that second goal which we could have done and in the end had to settle for a point rather than a famous victory.
"If you look at the amount of saves David De Gea made today he is probably just as worthy of them getting the draw as Daley Blind getting the equaliser."
Mark Noble admitted it felt like a loss but added: "That shows how far we have come as a team. To feel gutted at drawing with United tells you that.
"We have great team spirit and good players. They just started slamming it up to Fellaini's head and both Cheik (Kouyate) and Tonks were struggling at the end."