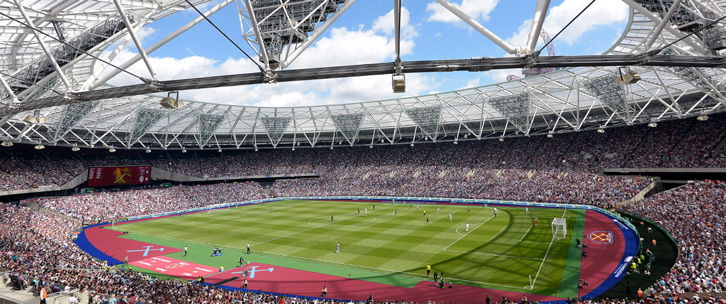 London Stadium owners E20 have confirmed that legal disputes with West Ham cost them nearly £4.4m in external legal costs.
In a new Freedom Information request owners, E20 owned by LLDC admitted they spent £3.1m on their dispute over stadium capacity which was settled out of court in November last year.  They also spent another £582,000 in legal fees for the Expert Determination they lost and £710,000 in other disputes with West Ham United.
Under an out of court settlement to agree on a deed of variance West Ham agreed to pay London Stadium owners E20 another £250,000 per year to increase their capacity to 60,000. The increase will take the Hammers rent to around £3.25m per year next year when index-linked and other current add-0ns are included with West Ham paying around £83 per year for each of the extra 3000 seats.
The Hammers will need to pay another £83,000 per year to take capacity to 62,5000 meaning the cost of each of the 2,500 seats drops to £33 per year and another £115,500 per year to reach the maximum capacity of 66,000 again costing the Hammers £33 per seat per year for the remaining 3,500 seats. West Ham has also agreed to pick up any direct licensing, planning and physical improvement costs required to increase capacity at the London Stadium.
The Hammers also won all four points of an expert determination heard last year
The club had asked for draught beer to be provided in all the stadium's corporate bars. The expert agreed!
Disagreement over who pays for Sky Sports being shown on TVs inside the stadium. West Ham paid the business licence fee of around £160,000 and want all TVs to show Sky.  The expert agreed that E20 should foot this bill for Sky in the lounges.
West Ham claimed that the LLDC should pay for the hosts/hostesses in the directors' and corporate boxes, while the landlords insist the club should pay. The expert agreed that West Ham should be reimbursed.
West Ham wanted to replace the green pitch surround which goes over the running track with a claret-coloured one, showing the club's logo, as part of their efforts to make the stadium "look and feel" like the club's home on match days. The club have offered to pay the £200,000 cost but LLDC argued that it would impact on the appearance of the stadium for other events. The expert agreed that the current pitch surround was not fit for purpose. The new surround is now on order with West Ham paying a one-off fee and it will installed soon.