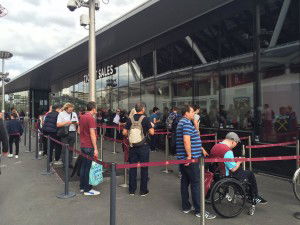 Season tickets for the London Stadium finally went on sale today five days later than originally planned due to logistical issues.
Yesterday the club published a new pricing tariff for the 5,000 new season tickets which will now be available to the top of the 55,000 supporters who paid a tenner a time to join the waiting list.
Adults season tickets have risen between 5% and 6% while new under 16's will pay between a 100% and 200% rise in bands one two and three while bands 4 and 5 stay the same.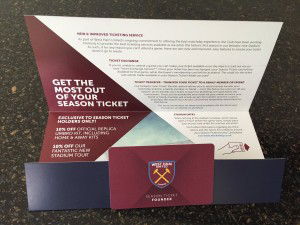 Supporters at the top end of the Waiting List will be allocated a window in line with their position on the List. These supporters will receive an email notification of their window, advising when they can call the Ticket Office to purchase their Season Ticket.
The procedure will work in the same way, the relocation window operated.  Those who turn down the opportunity will lose their place on the waiting list.
The first 3,000 were pre-selected when the club thought they were about to increase the capacity to 60,000 which now will not happen in time for next season. These 3,000 will now get the first opportunity to get a seat.
If you have received an email to get your time slot or been lucky enough to get a new season ticket let us know.