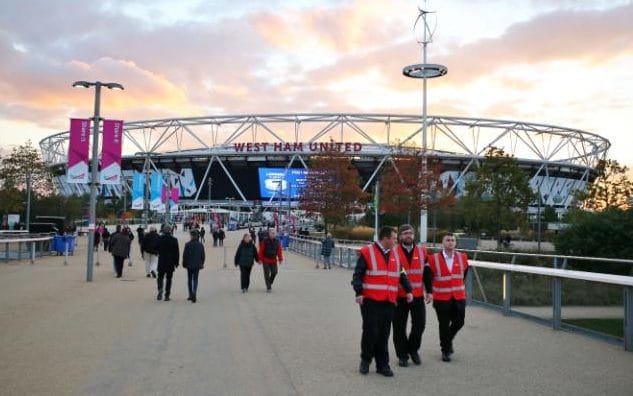 Security is set to be beefed up when Spurs visit the London Stadium on the Friday evening of May 5.
London Stadium 185, who run the security at the ground, are pressuring police to make the event a category C fixture – which is the highest risk.
Were that to happen it would bring with it a big boost in police and steward numbers.
The worry is that a Friday night match would increase the number of drinkers before and after the game and following  a series of trouble free games  since early season, the operators are determined to keep things peaceful.
The fixture will be the first Friday Night Football since Hull against Everton in December and a Met spokeperson told the Daily Mail : "The Metropolitan Police Service will have an appropriate and proportionate policing plan in place for the West Ham United vs Tottenham match on Friday May 5."