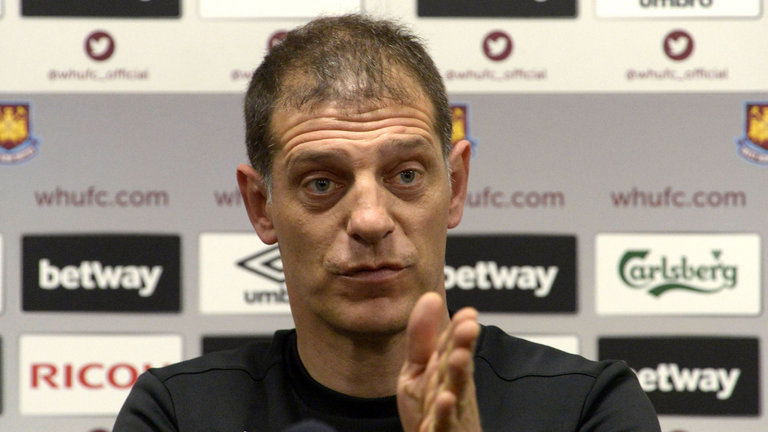 Slaven Bilic was bitterly disappointed with this afternoon's performance revealing that he expected a similar display to the one that put paid to Spurs' Title hopes.
He said: "We were slower than on Friday night and they were quicker.
"We could have got the first goal and it would definitely have affected the game. We should definitely have equalised with that [Ayew] chance at the end of the first half, too, and then it maybe would have been different but it wasn't good enough, especially in the second half.
"We had the first great chance with Sam Byram at the beginning of the game and we started well, but those moments were against us, to be fair. Before we conceded the third, we were asking for a penalty or at least for the referee to have stopped the game. To be fair, it then became very hard.
"But if you asked me about the performance, it was nowhere near the level we reached against Spurs."
"We were missing a couple of really good players and that little bit of complacency that we wanted to avoid [slipped in]," he continued.
"We knew there was no place for that because it was such a big game, but it was probably there subconsciously."
The manager though spoke  optimistically about how he and the Club will work over the summer to ensure a better season in 2017/18.
He said: "It was a very difficult one and a very long one. We had many, many obstacles but it showed today it was not about the stadium. The stadium needs time to adjust but we knew that before – we simply had too many injuries, not only today but throughout the season.
"We had eight operations this season, which was kind of weird, to be fair, and that's why I would like to give credit to the players because it was very hard.
"We had a minimum goal and we achieved it and we're going to benefit from this season long-term with the knowledge and experience because it was a very tough season.
"First, we have to adjust to the stadium. That period is not over, but it's going to be better because we already had one season here.
"Then we have to find good players in a few positions that we need to improve the squad. We have a good squad, but we need to improve the quality in the positions that we really need and where we had to improvise this season. That's all, really."