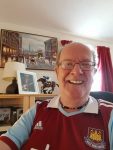 Special CandH feature by Hugh Southon
Whilst the Premier League pursues its ambition to get the season kicked off again to save clubs millions of pounds,  hunger suffering is being felt all over the east end and Essex.
And Irons Supporting Foodbanks is dedicated to ensuring that children and their parents are cared for and receive good  square meals during the most difficult times most in our nation have ever experienced.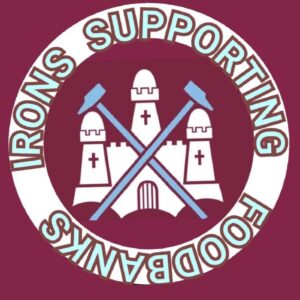 In this special
ClaretandHugh
feature founder John  Ratomski  has outlined the extent of the issues they face and hopes – like us – that any of our readers who wish to help will do so.
He explained: "Prior to lockdown we were processing approximately 40 vouchers per week but since then it has grown  to 227 a week. That is seeing us provide 27,000 meals – three, three days a week to 616 families."
The most recent examples of desperate need came yesterday  (Wed) when at Manor Park 62 vouchers were processed for 100 adults and 50 children
– over 1,000 meals.
Today at East Ham Centre 71 vouchers for 123 adults and 51 children were processed which equals 1566 meals
CandH readers can help financially of course by setting up standing orders or making donations but at this time ISF also require a volunteer  driver – van provided – to  take food to the various depots from Beckton on a Friday.
This would mean going to the other depots at
Diverse food donations are always welcome including lentils, basmati rice, halal foods, plus toiletries and laundry products. These can be delivered to the Beckton warehouse between 3-7 pm every Friday.
Other requirements include toiletries, toilet roll, laundry products, squash (dilute to taste) lentils, chick peas. tinned meat, tuna, halal products/vegetarian, and cereals – apart from wheat bisks of which the foodbank has plenty
Currently they are halfway to their initial target of £20,328 which was set up to fund their work for 6 months, well before the current unprecedented demand. Approximately £9,000 has been donated since January.