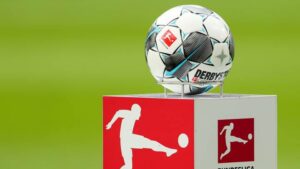 A growing acknowledgement that sport in general is being studied hard at government level with a possible return to action on the cards has been now reported by the BBC.
We have been subjected to regular stories from the tabloid press but this may be the first time the Beeb has joined the discussion in a serious way.
Sports Editor Dan Roan makes it clear however that nothing is likely to happen in a hurry and that it remans entirely in the hands of government rather than various sports ruling bodies.
He claims the government plans to set up the first of a series of regular meetings involving senior medical directors of the major sports this week in a bid to return to action.
He writes: "The move was described by a source close to the plans as a "quickening of the pace" and intended to help sport resume "within weeks", if progress was made.
The Chief Medical Officer's staff would also be involved in the weekly meetings, and the Prime Minister has been briefed on the plan.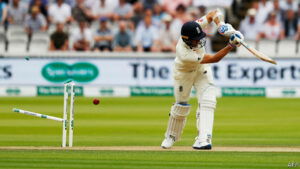 Testing, social distancing, hygiene standards and strict limits on the numbers of people allowed in venues would all be debated.
However, a return to action still depends on the government's five tests being met, especially an increase in testing, and meeting social distancing guidelines.
Sport at all levels is on hold:
The Premier League, Women's Super League and English football leagues have suspended the 2019-20 season indefinitely, while the lower-league season in Scotland has ended.
Cricket in England and Wales remains suspended until 1 July.
The first nine races of the Formula 1 season have been called off with the British Grand Prix scheduled to take place in July.
The London Marathon, which had been set to take place this weekend, has been rescheduled for October.
Rugby union's Premiership clubs are working towards a best-case scenario of returning to action on the weekend of 3-5 July.
Golf's Open Championship, which had been set to take place in Kent in July, has been cancelled with the three other men's majors rescheduled.
Roan writes:'The meetings are viewed as preparatory, and intended to avoid a further delay to seasons being resumed once approval is granted, rather than a sign that it was imminent. Indeed, there is an acceptance that the plans being put in place may not end up being implemented for months if progress elsewhere is not made.'
ClaretandHugh says: "There is only so much you can take seriously on this subject and I tend to think this is one story that finally gives legs to the subject following the deluge of print from the tabloids who need to find new angles on this every day.Roan may not be Hammers' fans most favourite reporter after his attack on us as being installed in which he and others suggested was not so much the London Stadium as the Taxpayers Stadium. However, he is only moved to write generally when there is something which needs to be addressed and which he has genuine information upon. His piece falls in line with some of the stuff that is out there today but puts more flesh on the bones. It all pretty much makes sense without being overly dramatic.