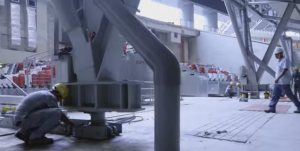 Just 11 days to go and we'll be off with the first game at at our new home.
Final work is underway to convert the stadium into football mode after the athletics finished yesterday.
A new air skate system was deployed today for the first time to move the remaining three stands into sports pitch mode. It is similar to the method successfully used by Stade de France and more recently on the Singapore Sports Hub Arena, designed by Arup engineering.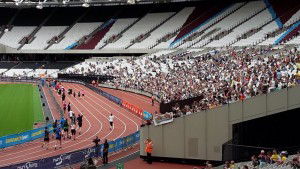 A combination of manpower and 'air skates' (which carry the seating on a base injected with compressed air) will put the retractable seating sections into place. This will replace the previously flawed wheel and motor designed by Alto Seating which went into administration last year.
The £17m retractable seating has been plagued with delays and engineering challenges but we are told it is expected to to be finished within the 11 day window.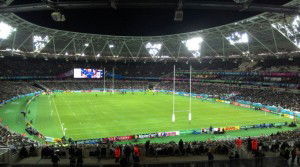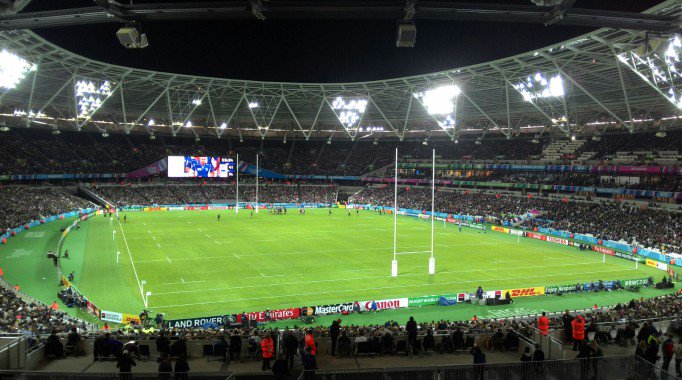 A source close to the stadium transformation revealed that that the operator is confident that all stands will be in full football mode by kick-off on the evening of Thursday August 4 for the Europa League qualifier's second leg.
West Ham have not been given permission to sell tickets in the North, South and West lower tiers at present but that could change in the next 48 hours and there is a good chance that tickets for the lower tiers will go on sale at 9am on Wednesday morning.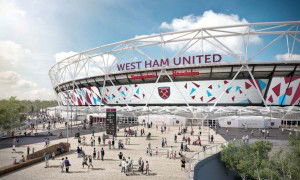 ClaretandHugh sources close to the ticket office told us last week: "We are not just being cautious; the stadium operators have not given permission for us to sell these seats.
"Under no circumstances are we allowed to sell them until they inform us otherwise. It is not just us taking extra caution, we are not currently allowed to sell them for safety and potential relocation reasons."
Those who bought Europa League tickets early will be disappointed if they want to relocate back to their original season ticket seat in the West and North lower stands. We were told that it would be logistically very difficult to relocate up to 10,000 ticket holders and it will not be encouraged.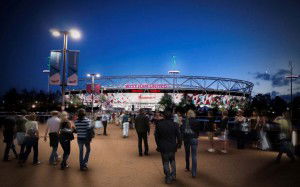 The running track will be covered with Astro Turf in the coming days to make the gap between the lower stands the pitch more visually appealing.
The football pitch will be marked out for the first time with goal posts and corner flags installed. However, we understand the Claret and Blue sails to cover up the gaps between the lower and upper tiers on the North, South and West stands will not be ready in time.
Earlier today Karren Brady confirmed the giant TV screen on the alternative wrap would not be complete until October and stadium wide WiFi supplied by Mahindra Tech will also not be complete until later this year.