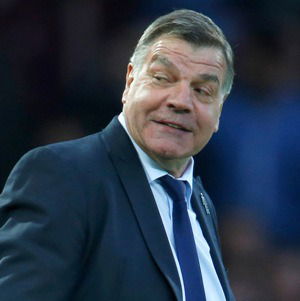 Say what you like about Sam Allardyce he's not scared of bigging himself up!
He was in the papers this morning explaining there is no manager in the league more sophisticated than him and that he's "just as good as anyone at this stage."
There's a pattern here. Two or three times a season we hear such words – usually after a decent result.
He reminded us last season of the 'Allerdici' nickname he had given himself after beating Spurs, and following early season victories over Man City and Liverpool, decided to mention his England ambitions
At the same time he claimed he would have gone on to manage one of the world's top clubs had former owner Freddie Shepherd not left.
The question is: Why does he regularly regale us with these little bits of self promotion?
I have little doubt his answer would be 'to wind people up' or that it's 'mind games" on the morning of a clash with Ronald Koeman's Saints.
Both responses would be valid answer were it not for the fact that these little missives are pretty regular and generally centred on himself!
We all have the ability to decide how good he is by looking at his record and for those who want to check it out try this link: http://en.wikipedia.org/wiki/Sam_Allardyce. We really don't need the guy himself to remind us!
I prefer Sam when he keeps quiet about himself and gives credit to the team rather than reminding us how experienced and good he is!
Every single one of us is guilty of wanting to be the centre of attention now and again – human nature – but self praise is never a recommendation.
And I always think it's a little dangerous to involve yourself in mind games on the day of a match where the opposition is managed by a very able man who has led his team into third place and could leave enough egg on Sam's face to make an omelette.
It's surely a far better idea to allow results speak for themselves.
Sam appears to be enjoying himself at the moment having got exactly the reaction he required from Louis Van Gaal on the long ball jibe which he presumably mentioned in  order to help himself feel better having been accused of the same almost since there was a King on the throne.
But I wish he'd stop because I honestly believe that were he to he would win many many friends, me among them, because he's shown this season, at it's best, his footballing approach is indeed the equal of most.
Tonight of course is a test for him because if Andy Carroll is fit there's a decision to be made about splitting up Diafra Sakho and Enner Valencia.
If he can sort out his thinking in that area and work out how best to use the three of them most of us will have little left to complain about – assuming the self promotion stops!