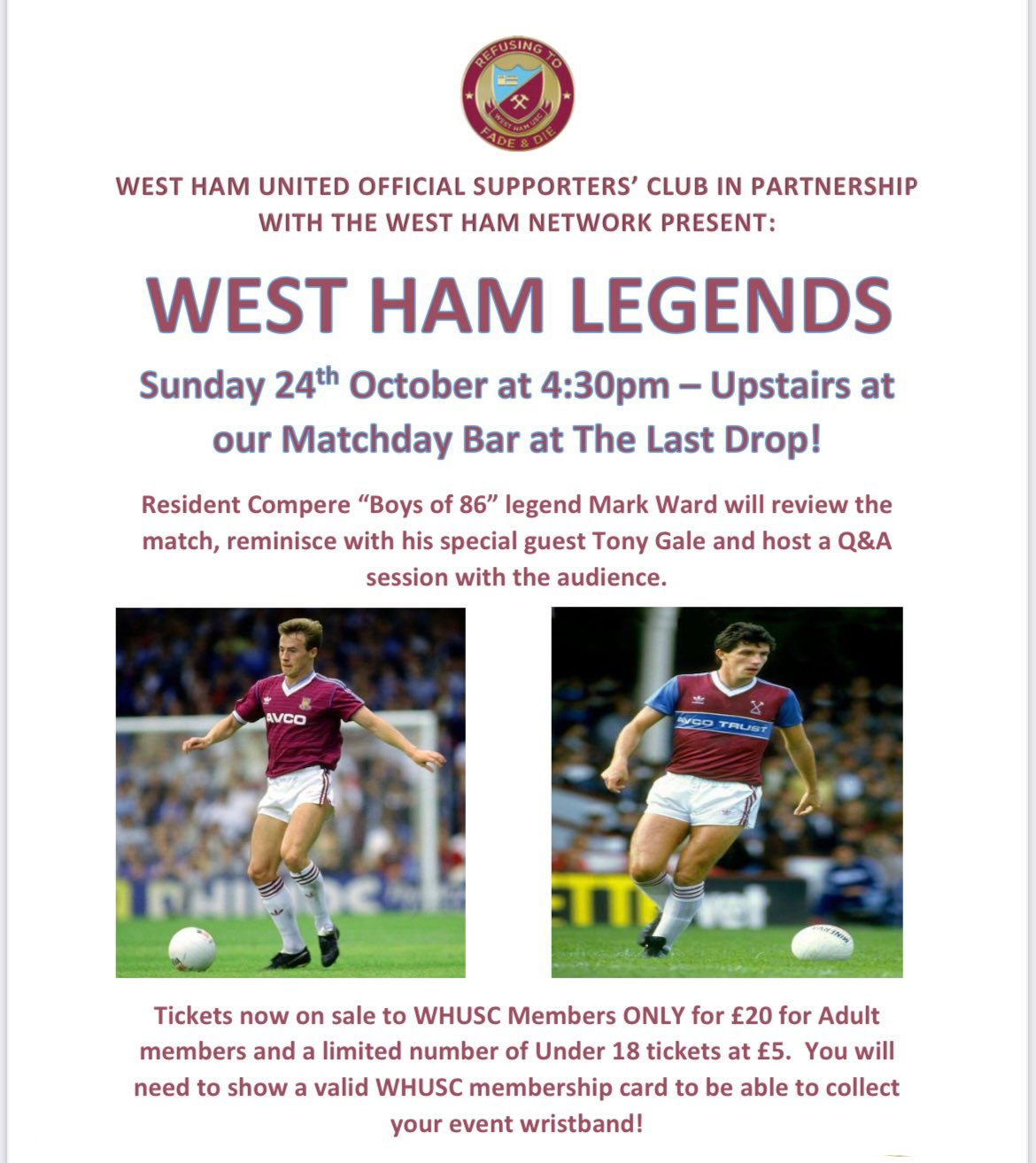 The Official West Ham Supporters' Club is hosting an event close to the London Stadium after the Spurs game,
The event hosted former Hammers, Mark Ward, with special guest Tony Gale at the Last Drop formally called the Podium Bar close
Tickets for the West Ham Legends event currently on sale to West Ham Supporters' club members only!
Wardy and Galey will do a match review, tell fun stories,  hold a  charity raffle with an audience Q&A!
The tickets are £20! The priority period ends soon! Buy at http://whusc.square.site
Pre-match the West Ham Way will be hosting another event hosted by Mark Ward with Julian Dicks as special guest h
That will be held at O'Neill's in Leytonstone. The event will be from 10 am-1 pm, allowing plenty of time to get to the game.
Tickets are £31.50 including the booking fee with alcoholic drinks included in the entry fee.
 https://buytickets.at/thewesthamwayevents/587438