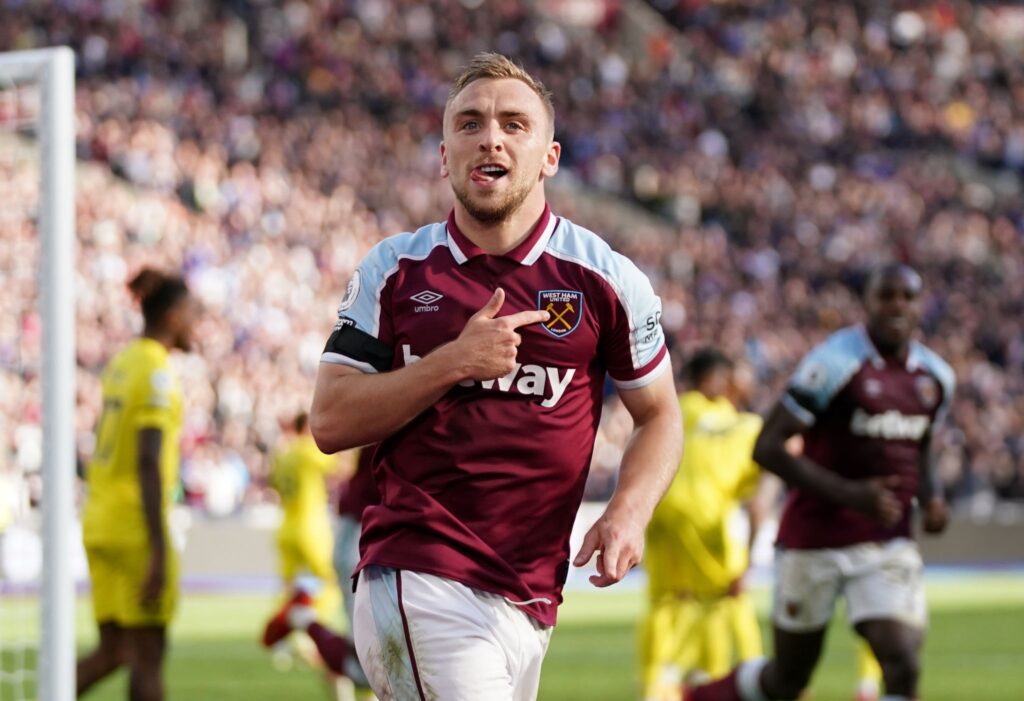 rrod Bowen grows and grows in stature for the club and at just over £20 million has become a seriously  value for money signing.
But the latest word on the midfielder and emergency striker is going to impress his growing legion of fans maybe as much as anything he has done on the pitch..
He was the first to admit last season that he went through a low period at the club but the reality is that he never stops working his socks off to ensure that and loss of form is only temporary.
And that was proved to the ultimate degree when he decided to refuse an offer from manager David Moyes ahead of the current international break.
Such has been his amazing workload over recent games that the manager is reported by The Athletic as  telling him he would be happy for him to take the fortnight off.
But Jarrod immediately made it clear  he wasn't interested and would prefer to spend his two weeks at Rush Green with the other not on international duty.
That typifies the the current Hammers spirit and is a total tribute to the fella.