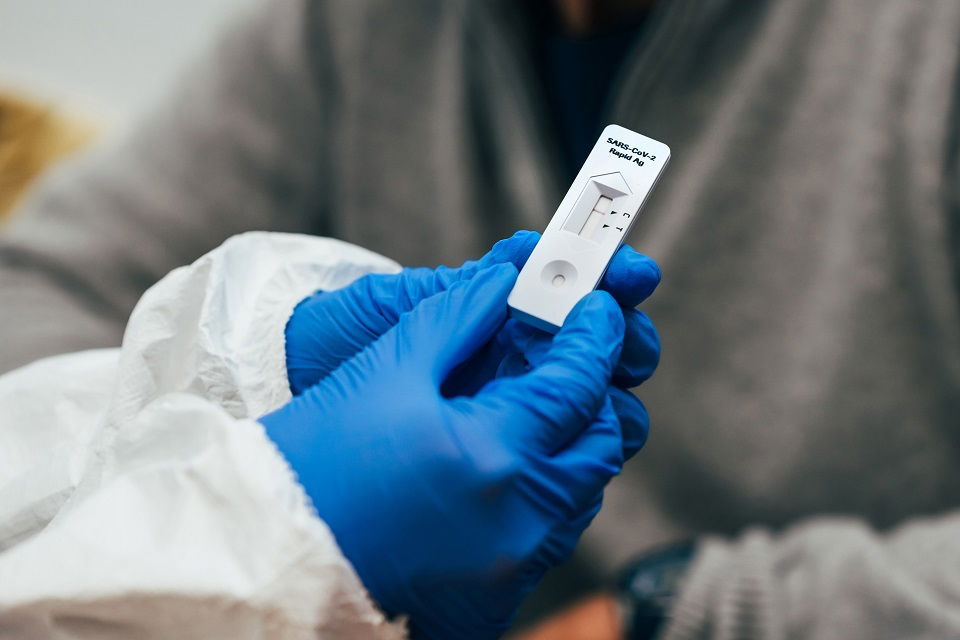 Supporters attending Saturday's  Betway cup against Atalanta have been given updated information in advance of their visit to the London Stadium:
Supporters have been told via WHUFC.com:
Please do not attend the match if you have tested positive for COVID-19, have any symptoms, are supposed to self-isolating or in quarantine, or have been in recent contact with someone who has themselves tested positive.
You are reminded that face coverings must be worn for the full duration of journeys on the Transport for London network, including inside train and bus stations. Supporters are urged to wear a face covering on all forms of public transport while travelling to and from London Stadium.
Please plan your route to and from London Stadium in advance and try to arrive a minimum of 60 minutes before kick-off to ensure safe and timely entry. We also encourage you to use all available routes to and from London Stadium to avoid congestion.
Stadium staff will be wearing face coverings and we would encourage you to continue to do so in line with Public Health guidance in busier areas.
Supporters sitting in General Admission are recommended to 'check in' at London Stadium using the Track and Trace scanning points before entry, in line with continuing Public Health guidance.
Supporters sitting in Club London will be asked to 'check in' using Track and Trace scanning points before entering their respective hospitality area, again in line with continuing Public Health guidance. There is fresh air ventilation in all enclosed rooms inside London Stadium.
Please try to maintain social distancing at all times inside and around London Stadium, as well as follow good hygiene practices at all times, including:

Washing or sanitising your hands regularly, using the hand sanitiser dispensers provided – supporters are also encouraged to bring their own hand sanitiser in bottles no larger than 50ml.
Avoiding unnecessary contact with commonly touched surfaces such as handles and railings wherever possible and safe to do so.
Ensuring your mouth and nose is covered if you need to cough or sneeze, using your face covering, a tissue and/or the crook of your elbow as appropriate. Tissues should be disposed of carefully and safely and you should ensure you wash or sanitise your hands appropriately.

All supporters are strongly advised to do a rapid lateral flow test twice a week (every three to four days) to check if you have the virus and submit your results to the NHS App, in line with Public Health guidance.
Should you feel unwell while attending Saturday's Betway Cup match, please make a steward aware as soon as possible and appropriate medical assistance will be provided. If you develop COVID-19 symptoms, please seek medical advice and leave the Stadium for the safety of your fellow supporters.
For any queries, please contact our Supporter Services team via email at supporterservices@westhamunited.co.uk or on Twitter @WestHamHelp.
Tickets will be issued to supporters via email from Wednesday, while fans attending are reminded of the four options to obtain access to London Stadium on Saturday:
Download your match specific e-ticket to your smartphone or relevant device for scanning upon entry. Please ensure your phone is fully charged on leaving your home if you are using this option
Print your match specific e-ticket at home from any computer or device
Head to a clearly designated and exclusive window at the Ticket Office at London Stadium to receive a paper ticket printed by the Club – please do so by no later than 1.30pm on the day of the game.
Special arrangements will be in place for any supporters who are not able to utilise one of the methods above. Simply contact the Ticket Office on 0333 030 1966, select 'Option 2' and the Club will personally ensure that your individual needs are met