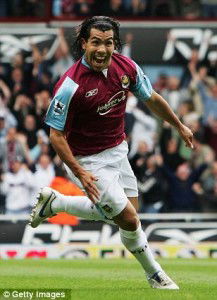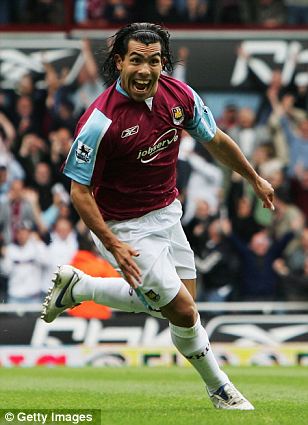 Hammers Hero Tevez has been linked to an unlikely return to West Ham by Rob Shepherd in the Mail on Sunday this morning. He claims the West Ham board want to bring the 31-year-old back to London as their marquee signing as they prepare to move to the Olympic Stadium. The £90,000-a-week Argentine striker has scored 33 goals in 54 matches at Juventus but his contract expires in 2016.
In 2010 Tevez told the Daily Mail "Their supporters feel football; they are passionate, these people invested great support in me. I wish to play again for West Ham before I finish my career. I have some unfinished business there."
However before anyone gets too excited about Tevez rejoining us in recent times Tevez has spoken about rejoining his first professional club, Boca Juniors in Argentina when his current contract comes to an end.
He recently told Tuttosport. "When I signed for three years with Juve, I said from the start, also to the club, that this would be my last contract before returning to Boca. But nobody said anything.Then,  I said the same things again, including the fact I would return home at the end of my contract.But the problem is that when there is no news, they try to pull something out of nowhere."