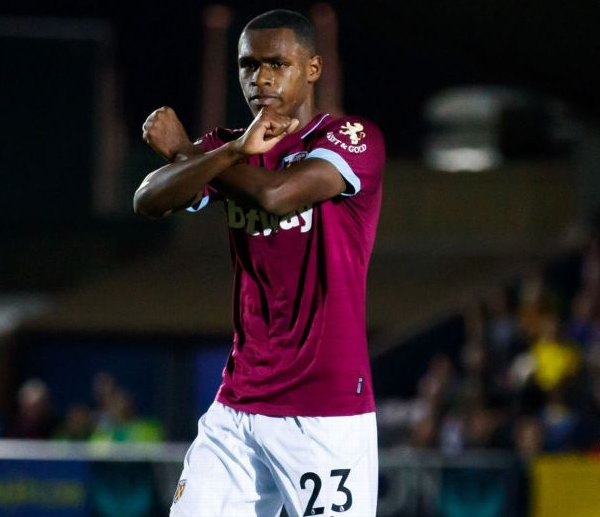 Blog by Allen Cummings
The general consensus of opinion appears to be that of the four new additions to the West Ham squad, Kurt Zouma is the one most likely to make the starting line-up to face Southampton. Although to be fair David Moyes has never been one to worry too much about 'general consensus of opinion' – and rightly so! He's his own man and will continue to do things his way, and not worry about what anyone else thinks.
So it 'could be an Angelo Ogbonna and Kurt Zouma partnership we see at the heart of the defence – for a while at least. But is that the way it will stay, or has Moyes got something different in mind for the longer term as the bedrock of our back four? Angelo has been a terrific servant for the club since his arrival in July 2015 from Juventus. He has become and still is, a big favourite with the West Ham faithful. Zouma may have a big price tag, but Oggy will still be seen as the senior partner, and understandably so. Despite plenty of Premier League experience himself, Kurt will know he can still learn and improve his own game playing alongside a seasoned professional like Ogbonna, who will be looking to close in on 200 Premier League appearances for the Hammers as the current season progresses.
But now in his 34th year, Angelo's body is showing some signs of wear and tear (whose isn't). A couple of injuries last season restricted his appearances. The 28 games he played was just four more than Michail Antonio managed, and we're all aware of the concerns for his fitness and availability. Could it be that Moyes' ultimate pairing will be Zouma and Issa Diop? At 24 Issa is two years younger than Kurt – and seven years younger than Moyes' other alternative, Craig Dawson. Oddly we view Dawson as something of a veteran himself – but he is in fact younger than Ogbonna by two years.
Diop was an instant hit with Hammers' fans in his first season at the club back in 2018 – playing 33 times in the Premier League that season, and recording 32 appearances the following season. But a dip in form last term saw Moyes bring in the more experienced Dawson, limiting Diop's starts to just 15. There was even talk in the last transfer window of possible interest in Diop from Spurs, but with Moyes looking to cover the departure of Fabian Balbuena, why would he sanction the departure of Diop to leave yet another gap?
Manuel Pellegrini paid Toulouse £22m to bring Issa to the London Stadium. That looked to have been money well spent – and can do so again. Diop has plenty going for him. His age, athleticism and Premier League experience. Issa benefitted from having the experience of Oggy alongside him – he will do so again if he's partnered with Zouma. David Moyes has a reputation for getting the best out of players. He's done it with Jarrod Bowen, Said Benrahma and Pablo Fornals – gradually bringing them on. Don't rule out a repeat performance with Issa Diop.