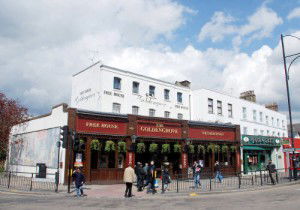 With concerns growing about where to get that all important pre-game drink on our move to the Olympic Stadium, here are the boozers listed on google for Stratford.
It looks to us as if  the Wetherspoon-owned Golden Grove might be the one for most Irons fans although the birthplace of Iron Maiden  The Cart and Horses looks a possibility.
The King Edward V11 is perhaps a tad upmarket.
Iron Maiden secured a residency at The Cart and Horses in 1976 and the pub is well reviewed whilst The Queens Head also gets decent write-ups.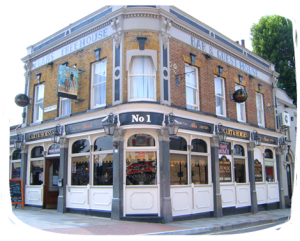 They all look preferable to The Boleyn Bar but of course there will inevitably be plenty of drinking holes within the stadium itself!
www.goosestratford.co.uk
13 Google reviews · Google+ page
Stratford Centre
78-102 Broadway, London
020 8221 0761
Stratford Centre
14 Broadway, London, Stratford
020 8534 7840
www.railwaytavernhotel.co.uk
131 Angel Lane
London
020 8534 3123
47 Broadway
London
020 8534 2313
1 Maryland Point
London
020 8519 8230