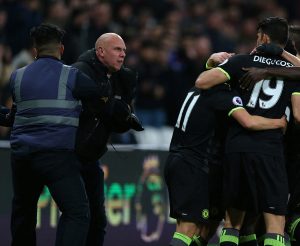 West Ham's game against Chelsea was largely trouble free last night and there was no repeat of coin throwing or crowd trouble which marred the same fixture in the London Stadium back in October in the EFL Cup.
The Met Police have confirmed there were no major issues or incidents but they arrested three supporters from a crowd of around 50,000 yesterday evening. One arrest was a solo pitch invasion as the supporter tried to speak to Chelsea players after their first goal. Another arrest was for possession of Pyrotechnics while the final arrest was for common assault. Two of arrests were West Ham fans with one Chelsea arrest.
The Met Police football unit tweeted out this morning "Well done to West Ham and Chelsea fantastic support last night no major issues reported 3 arrests 1 x pyro 1x pitch invasion 1x assault"
Last night's game marks the tenth game without major incident which could see some relaxing of the security measures bought in last October in response to the EFL game against Chelsea.